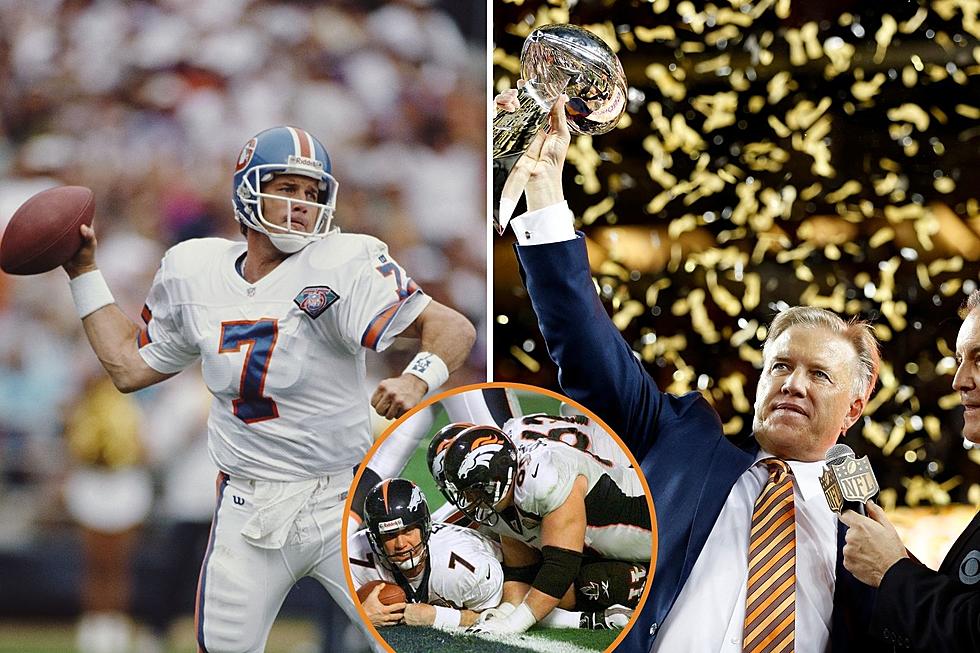 John Elway No Longer President Of The Broncos. What's His New Role?
Getty
More changes for the Denver Broncos as John Elway steps out of his role as the team's President of Football Operations, and into a new role as of this season. Here's what we know.
John Elway No Longer Denver Broncos President Of Football Operations
John Elway is a name that means more than just football in Colorado. While he was the man who led the Broncos to some of their most successful years in franchise history and had a hand in winning all three of our Super Bowl trophies, he's also taken the heat of this losing streak our poor Broncos have been on since winning it all at seven years ago at Super Bowl 50. Just saying that we've sucked for 7 years out loud makes you cringe a little, right? His time as the team's General Manager came to an end in January of 2021 as he relinquished the GM title and brought in George Paton to take the reins. He remained on last season solely as the team's President of Football Operations, but now that his contract has expired, the team has offered him a new role within the organization.
What Is John Elway's Role With The Denver Broncos?
A source confirmed to Mike Klis and 9News that John Elway will now serve as an "outside consultant" to the team and General Manager George Paton. John is still very much working a deal to try a be a part of the Denver Broncos' new ownership group when that happens later this year.
Maybe him stepping out of the President of Football Operations role is a sign that he feels confident in being part of the new ownership? Time will tell, but one thing we can likely all agree on is that without John Elway, the Broncos would likely have zero Lombardi trophies. He helped lead us to the Back to Back victories at Super Bowl 32 and 33 as our QB and helped land Peyton Manning in Denver as GM leading us to the victory at Super Bowl 50. Elway, in most Colorado sports fans' minds, will forever be the GOAT of all Colorado Sports, period.
11 Guys Who Could Be The Broncos Quarterback In 2022
Here are some guys that could be next in line to be the Denver Broncos starting quarterback for 2022.
Scroll Through a Pictorial History of the Denver Broncos
The Denver Broncos have one of the most successful franchises in the NFL. Eight Super Bowl appearances, 15 division titles, 21 playoff appearances, and three championships. But, as every fan knows, the road is never easy and with every victory, there are plenty of heartaches and disappointments. All the memorable moments and players are too many to mention here, but, take a look back at some of the highlights and heartaches of the past 60+ years.