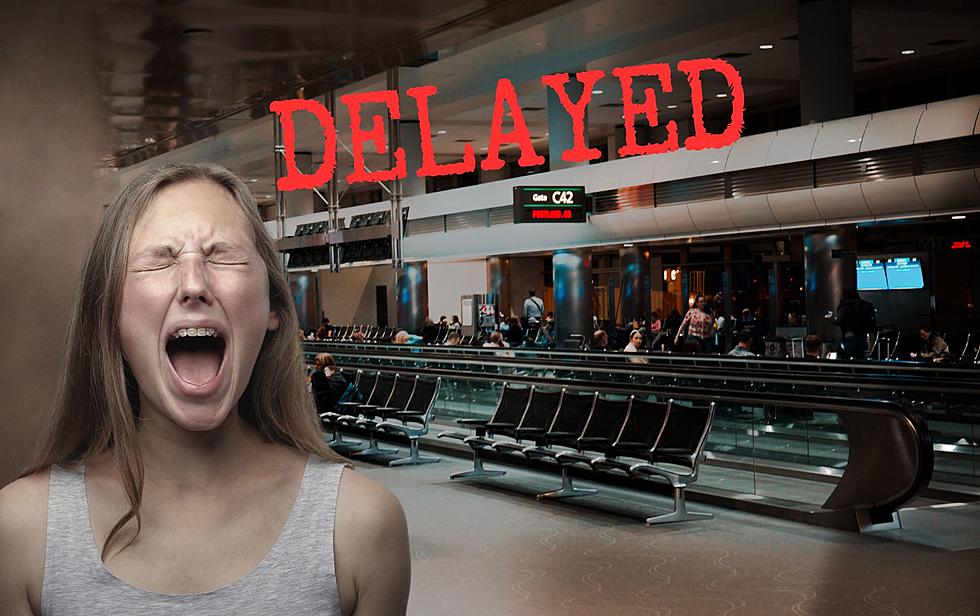 Bad News: Your Flight's Likely Going To Be Delayed Out of Denver
Canva
Oh, fantastic. It's the last thing you want to hear or think about as you're getting all geared up for your summer vacation plans - and I hate to be the bearer of bad news - but odds are you're going to hear it at some point this summer: "I'm sorry, but your flight has been delayed."
Denver International Airport is notorious for summer delays, usually due to those afternoon thunderstorms that roll in off the mountains this time of year. But this summer, there's a different challenge that going to create an issue: a shortage of staff up in the control tower.
The air traffic controller shortage is a real thing, and the Federal Aviation Administration told Fox31 in Denver that a lack of personnel was responsible for a ground stop at DIA already this past weekend. The FAA says that a COVID shutdown led to a bit of a gap in hiring as they had to pause training for 8 months. As new controllers are getting up to speed, they don't have all the personnel they need to keep things running smoothly all the time.
As a result, ground stops are used to give overworked controllers a break when needed, which unfortunately delays flights.
The FAA's Acting Administrator, Billy Nolen, sent a letter to Congress on May 5th, outlining some of the work they've done to get more controllers up into towers across the country, claiming they have approximately 3,000 trainees in the program as of right now.
He also stated in the letter that "the spending cuts recently passed by the House of Representatives would wreak havoc on summer air travel. The agency would be forced to halt controller training and new hiring. Thousands of FAA employees would be furloughed from their safety duties, and the replacement of the computer backbone that transfers data between air traffic facilities would be unacceptably delayed."
What does that mean for all of us just trying to get to a beach or to see grandparents this summer? Fewer flights, likely higher fares and more delays getting where we're going. Let the good times begin!
Anyone up for a 'staycation' instead??
Your Dream Getaway Awaits: 5 High Elevation Airbnbs in Breckenridge, Colorado
Enjoy a stay on top of the world by checking out this selection of high-elevation Airbnbs located in Breckenridge, Colorado. Each one of these rentals is located above 11,000 feet giving you an incredible view of the Rocky Mountains all summer long.
Explore Denver International Airport + Conspiracies
An employee of Denver International Airport debunks many of the well-known conspiracy theories.