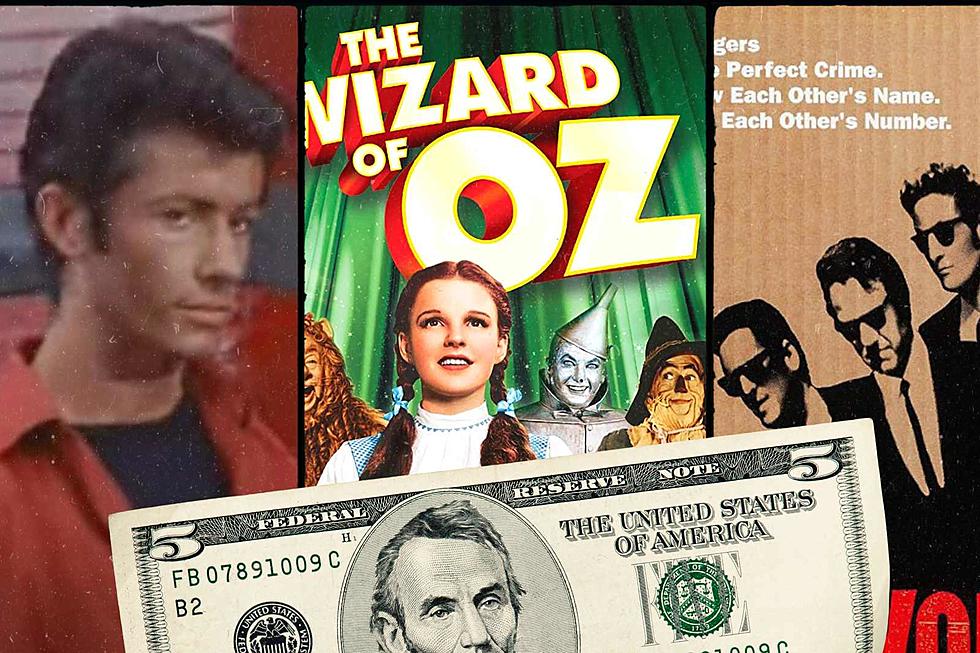 Catch 8 'Must-See' Movies for Only $5 in Colorado for Summer of 2023
Youtube, MGM, Miramax
For a total of $40 this summer in Loveland, you could be seeing some of the greatest movies going back as far as 100 years. A great opportunity to expose friends and family to films they may not have seen, especially not on the big screen.
All but one of these will be happening on a Friday, helping you get into the weekend with a highly-acclaimed film. The one that is not on a Friday will be a part of Colorado's Juneteenth Celebration; with another highly-acclaimed movie about Black History, culture, and fashion.
If you're looking for a fun night out in Loveland, Downtown Loveland's Rialto Theater has a great lineup of movies planned for their "Flashback Fridays" in the summer of 2023. Adventure, fantasy, comedy, inspiration; some of the most highly-regarded movies ever released.
When you see this list, it's not crazy to say that you want to see them all; they're all great and they're all only $5. While they're all not "family-friendly," you do have to admire the Rialto's choosing of each of them. It would be fun to see what kind of crowd each of the showings draw.
You can make any of these a "Date Night," thought they're not all suitable for a family outing. You can get Downtown early for some food at one of the great restaurants, like The Black Steer. After you see a $5, you can still hang out in Downtown, whether it be for a sweet snack a Mary's Mountain Cookies, or a cocktail at say, Pourhouse.
LOVELAND'S $5 SUMMER MOVIES FOR 2023
Friday June 16, 7 p.m.

'WIZARD OF OZ'
The 1939 classic will kickoff the series with red slippers.
Monday, June 19 (Juneteenth), 7 p.m.

'SUMMER OF SOUL'
In celebration of Juneteenth, a screening of Questlove's 2019 film about the 1969 Harlem Cultural Festival, "Black Woodstock."
Friday, June 23, 7 p.m.

'SAFETY LAST!'
The oldest movie of the series, this silent movie from 1922, features one of the most-popular silent film stars of the era, Harold LLoyd. The Rialto will have a live pianist accompanying the screening.
Friday, June 30, 7 p.m.

'WEST SIDE STORY (1961)'
The original Sharks and Jets will bring it to 4th Street.
Friday, July 7, 7 p.m.

'A LEAGUE OF THEIR OWN'
How many in the audience will shout along when Coach Jimmy yells, "There's no crying in baseball!"?
Friday, July 14, 7 p.m. 

'MONTY PYTHON & THE HOLY GRAIL'
The 1974 dark-comedy is arguably the troupe's best. "'Tis but a scratch!"
Friday, July 21, 7 p.m.

'PULP FICTION'
Big Macs, a briefcase, and big brains on Brad. A stellar cast, a great story.
Friday, July 28, 7 p.m.
'RESERVOIR DOGS'
Quentin Tarantino's feature-length debut goes down as one of the greatest film-noirs in not only the '90's but in all of flim.
More on Movies & Colorado: 41 Movies Shot in The Centennial State
Get the popcorn ready because we're checking out a list of movies all filmed right here in the great state of Colorado. Scroll on to learn more about which parts of the state have been featured in some of America's favorite films.
More Colorado & Movies: Actors Who Have Lived in Colorado
They may not all have been born in Colorado, but these celebs have all called the Centennial State home at one time or another. Scroll on to find out which actors have lived in Colorado.