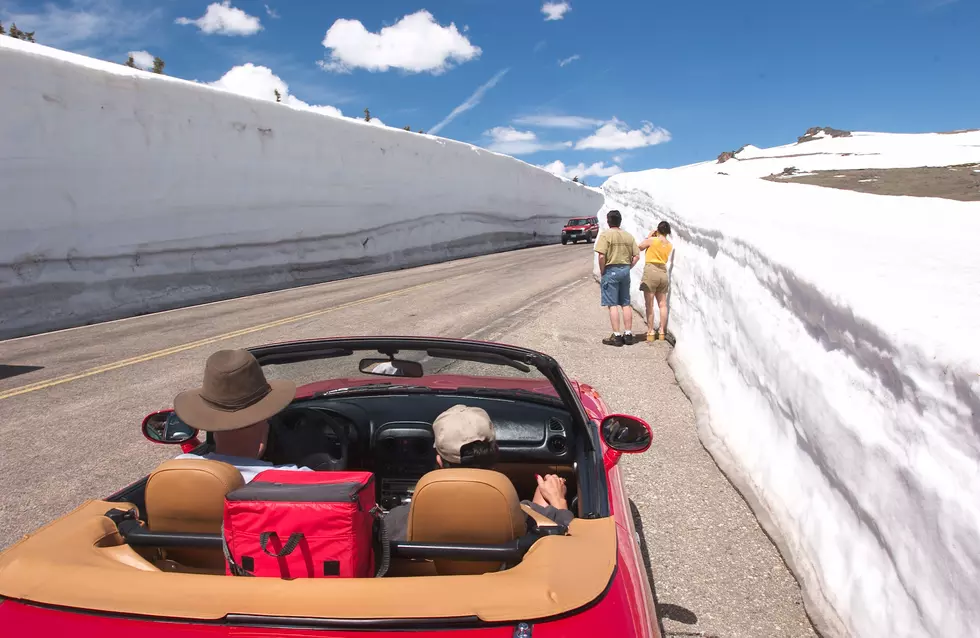 Colorado's Trail Ridge Road is Now Open for the Summer Season
Getty Images
Memorial Day Weekend is what is known by most as the unofficial kickoff of summer. Those in Colorado that are looking for a bit of adventure can always find some fun in Rocky Mountain National Park.
Starting on May 26, 2023, Trail Ridge Road is open for the summer months according to Estes Park News. Of course, this is always depending on road conditions as they can change within a moment's notice. With elevations as high as 12,183 feet above sea level, Mother Nature doesn't really care what month it is. When she wants to snow, she will snow. To check the status of Trail Ridge Road, you can call the prerecorded phone line at (970) 586-1222. This recording will be updated if there is a status change to Trail Ridge Road.
Permits Are Required for Rocky Mountain National Park
Once again, timed entry reservations are required to gain access to Rocky Mountain National Park. These timed entry reservations are effective starting on May 26, 2023, through October 22, 2023. For more information on the timed entry reservations for Rocky Mountain National Park, visit the National Parks Service.
There are some ways to bypass the timed entry reservation system. To avoid making a reservation to get into Rocky Mountain National Park, you will need to enter the park prior to 9 a.m. or enter after 2 p.m. during the summer and early fall months.
It is always a must-do item on the list in our home to visit Rocky Mountain National Park in the summer. We would love to hear when your favorite time to go to Rocky Mountain National Park is. So be sure and send us a message on the app and tell us.
This Hike Provides Some Of The Best Views In Colorado
These Are the 10 Most Popular Dog Names in Colorado for 2023
Getting a new dog in 2023? Take a look at these most popular dog names in the state of Colorado in 2023 for inspiration.