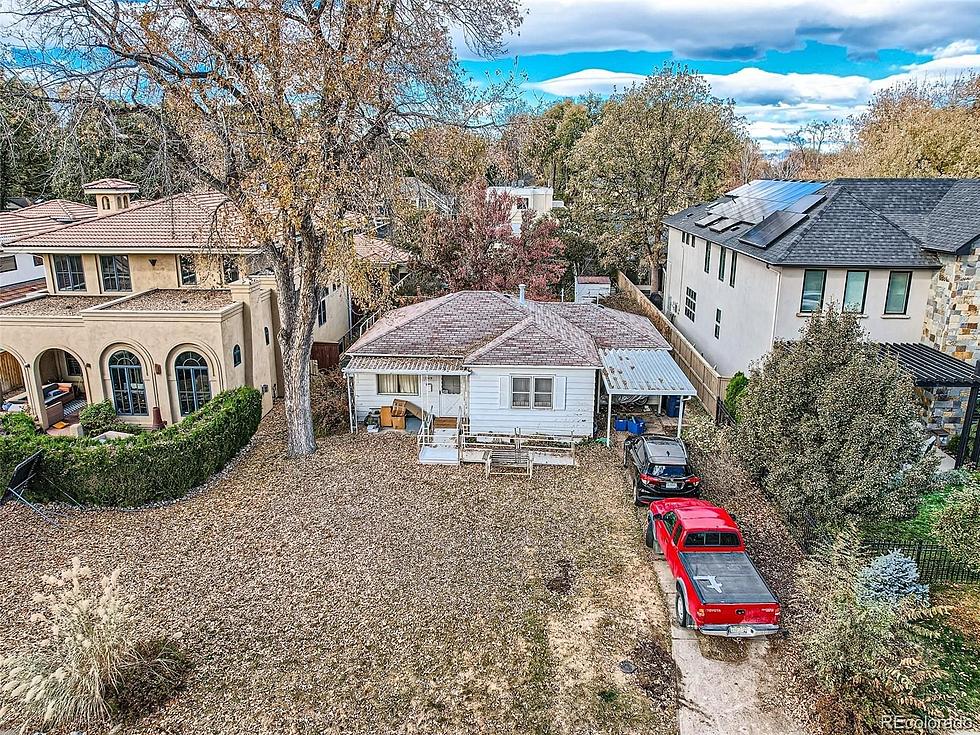 This 700-Square-Foot Home in Denver is Selling for $1.2 Million
Holly Morton Chione with Morton Properties Of Denver
When it comes to Colorado real estate, location is everything. Especially when you are looking at a home in Denver. We've shown you massive mansions, tiny homes, and luxurious penthouses before, but nothing quite like this at this price point.
With an average price per square foot of $1,642, this 731-square-foot home is listed on Realtor for $1.2 million. The home located at 2615 S. Saint Paul St. in Denver was built in 1941. With a total of three bedrooms and one bath, this home sits between two fairly large, newer homes on the block.
One could argue that the home could be demolished and a new home could be constructed in its place. But I kind of like the little home.
While there are no photos of the inside of this house, you can get an idea of how small this single-story home is compared to the neighboring homes on either side of the property.
This 700 Square Foot Home in Denver is Selling for $1.2 Million
Why is this small Denver home selling for so much money? The answer is in the location.
Gallery Credit: Matt Sparx
The listing on Realtor says that the house is located in Colorado's University/Observatory Park area and could be a great opportunity for an investment or a redevelopment on this 7,500-square-foot lot.
For more information about this Denver property located at 2615 S. Saint Paul St., see the complete listing on Realtor.
This $4.5 Million Berthoud Barndominium Will Leave You Speechless
This stunning 7,772 square-foot home located in Berthoud, Colorado will leave you speechless.
Gallery Credit: Matt Sparx
Take a Look Inside a $1.3 Million Old Town Fort Collins Condo
If you want to live in the middle of the action that Old Town Fort Collins has to offer, you need to take a look at this condo located on Mountain Avenue.
Gallery Credit: Matt Sparx