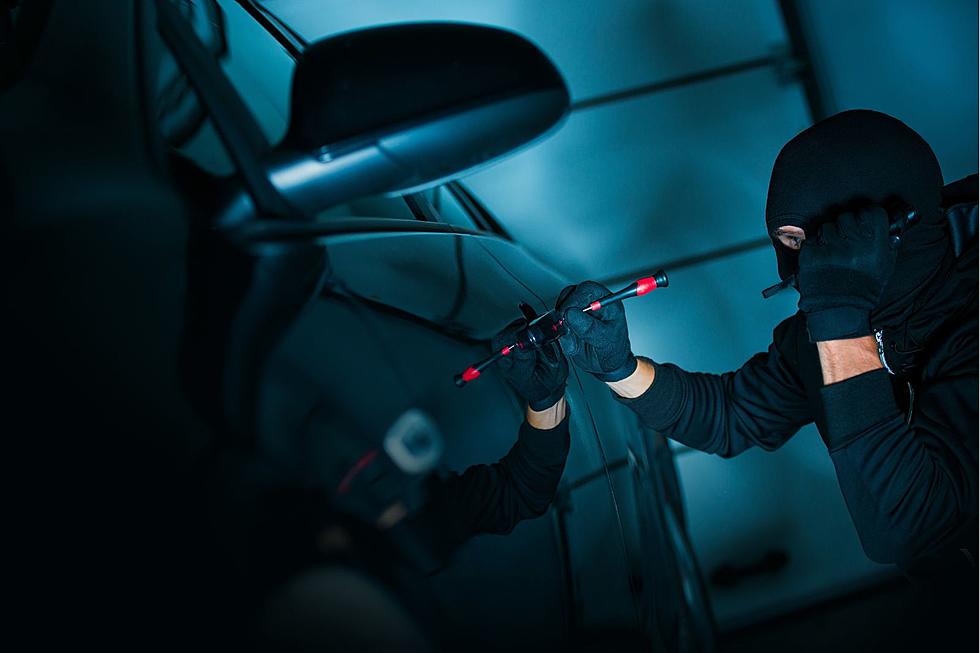 Colorado Ranked #1 State for Auto Thefts Second Year in a Row
Canva
When in the state of Colorado, lock your doors and keep valuables out of your vehicle. If you have ever had your vehicle broken into, you know the feeling of rage that gives you. I have had my vehicle broken into a handful of times and I can only imagine what I would feel like to come out to my car only to find it stolen.
Colorado has a big problem when it comes to auto thefts and it seems like there is no slowing the crime down in the Centennial State. According to KDVR, Colorado comes out on top for the second year in a row regarding auto thefts.
Data from the National Insurance Crime Bureau shows that auto thefts increased in 2022 by 10 percent over 2021 thefts. On average, the theft rate in 2022 is more than 731 cars per 100,000 Colorado residents. Auto thefts nationwide have not just been crimes of opportunity either as carjackings have increased by 8.1 percent from 2021 to 2022.
These Colorado Cities Had The Most Stolen Vehicles
Ranking first place for auto thefts nationwide, Pueblo, Colorado had an auto theft rate of 1,086 per 100,000 and Denver ranked third nationwide with 1,063 per 100,000 residents.
States with the most auto thefts in 2022
While Colorado ranked first for the most vehicles stolen, these are the other states where auto thefts are the worst:
District of Columbia
Washington
Oregon
New Mexico
California
Missouri
Nevada
Texas
Tennessee
The top states with the least amount of reported auto thefts had less than 1,000 vehicles stolen in 2022. Those states include Maine, Wyoming, and New Hampshire. New Hampshire led the pack with the least amount of reported thefts of vehicles at 750 in 2022.
Source: KDVR
These Are The 6 Worst Towns To Raise a Family in Colorado
When it comes to the worst towns in Colorado, these are the top 6.
Gallery Credit: Matt Sparx
10 Most Dangerous Cities to Call Home in Colorado
These are the most dangerous cities in the state of Colorado for 2022.
Gallery Credit: Matt Sparx