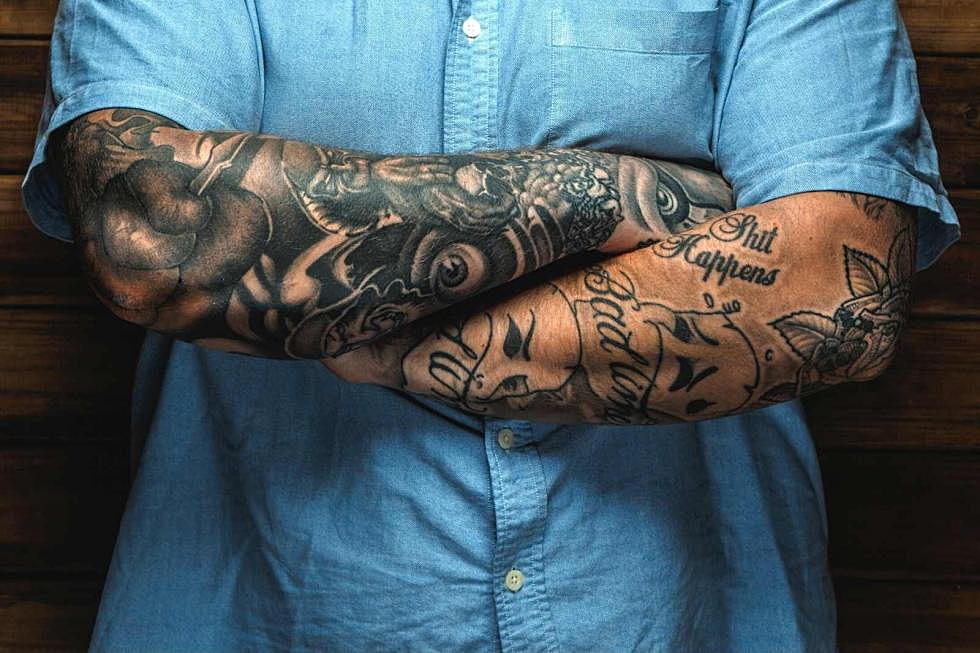 Big Ink: 3-Day Inaugural NoCo Tattoo Convention & Expo Coming to Loveland
Canva.com
Maybe you've had ink forever, maybe you just got your first one. Maybe you're thinking about getting a tattoo. Loveland will be the place for all of that, for three days.
There are tens of thousands of people across the Fort Collis area that have tattoos. I would expect more than a few of them to be taking part in this event. If you've been kicking around the idea of 'getting ink,' you should really put this on your calendar.
Nearly everyone I know has a tattoo, and most of those people have several tattoos. I have zero tattoos at this time, but with this big convention coming up, I may be diving in to join the crowd. 'Join the crowd,' seems like I weird way to put it when a tattoo is such an individual thing.
Some people have little teeny-tiny tattoos hiding on their ankles, some people have tattoos that cover an entire arm (or both.) Of course, you can get a tattoo just about anywhere. Some tattoos are about inspiration, some are about remembrance; some tattoos are because of a lost bet.
Whatever your reason(s) for having tattoos or just loving the tattoo culture, this first-annual event in Loveland is bound to enlighten you in some way.
There will be over 300 tattoo artists on the scene, along with live tattooing and body modifications happening (body piercings, other alterations) throughout the three-day event. They'll be conducting seminars during the event, with tips on how to modify/take care of your tattoos.
There'll will be tattoo competitions included at the convention. Think you have what it takes to win?
They'll have a custom car show during the weekend, a great fit for the event.
The convention will also include a sideshow. Hard to say what might be included in that, but I'm guessing it will be 'interesting.'
An art gallery of many different styles (though fitting of the tattoo culture) will be at The Ranch with the convention; you should find many great things to grace not only your home but if you're a tattoo artist, your studio, as well.
The First Annual NoCo Tattoo Convention & Expo
WHEN: May 20 through May 22, 2022.
WHERE : The Ranch Events Complex, Loveland.
COST: $15 for one day, $25 for the weekend.
More Summer Fun: The 18 Bands Playing The Fort Collins Food Truck Rallies
Every Tuesday evening, starting May 10, 2022, City Park in Fort Collins will be filled with the smell of great food and the sounds of awesome music.
More Fort Collins - The Flagship Beers of All the FoCo Breweries
Fort Collins has more than 20 craft breweries, each with their own 'style.' These are their 'Flagship' or 'Signature' beers.