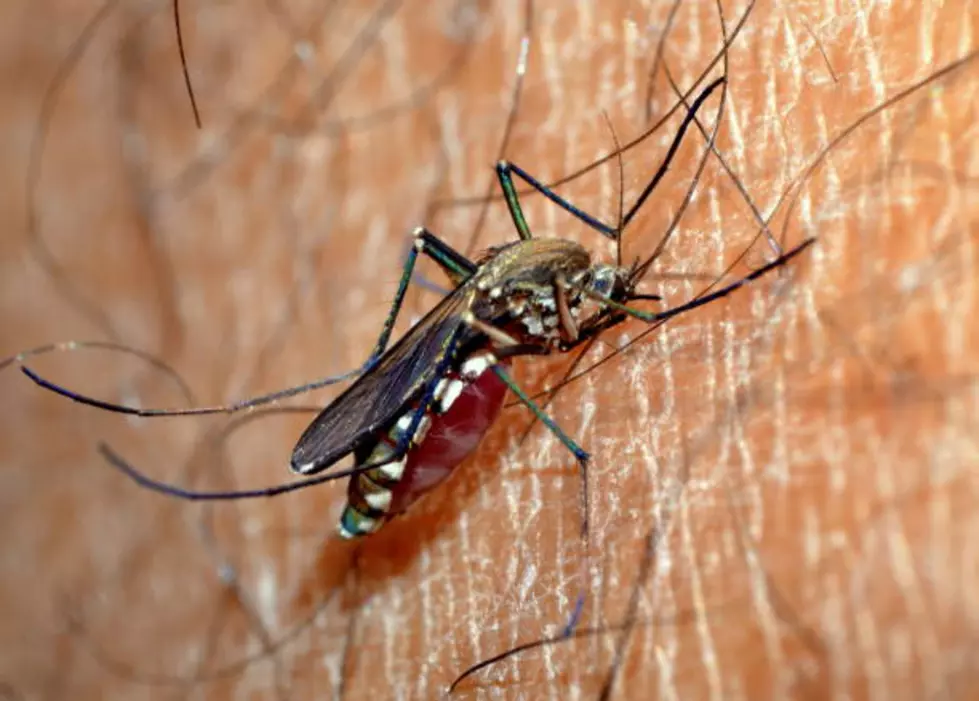 Human West Nile Virus Cases Detected Around Colorado – How To Protect Yourself
Getty Images/500px
New human cases of the West Nile virus have been detected around Colorado.
Last month, health officials from the Colorado Department of Public Health and Environment (CDPHE) confirmed the first case of West Nile virus in 2022 in a person from Delta County (July 29).
At the time, the virus had also reportedly been found in mosquitoes in Boulder, Larimer, and Weld counties.
First Human Case Of West Nile Virus Detected In Boulder County
On Friday (Aug. 19), Boulder County Public Health (BCPH) confirmed the county's first human case of West Nile virus in 2022.
As per a press release, the county's first human case of the virus for the year was found in a male over 65 years old from Longmont.
The resident was tested and diagnosed after reporting stiffness and pain in his joints, fever, chills, abdominal pain, and body aches.  
West Nile Virus Symptoms
According to BCPH, symptoms of West Nile virus typically appear 3-14 days after being bitten by an infected mosquito and can include 
fever

extreme fatigue

headache 

body aches
The health department says skin rashes may also appear, along with swollen lymph nodes. Anyone who experiences these symptoms should consult their health care provider.
Can West Nile virus be treated?
As far as treatment for the virus is concerned, there is no treatment, cure, or human vaccination for the virus; however, seeking the help of a doctor can give infected patients the best chance of feeling better and possibly recovering more quickly. 
Positive West Nile Virus Mosquitoes Found in Larimer County
On Tuesday, July 19, the first positive West Nile virus mosquitoes of the year in Larimer County were detected.
The positive mosquito pools were found in the southeast and southwest areas of Fort Collins, according to the Larimer County Department of Public Health.
There haven't been any human cases of West Nile virus reported in Larimer County this year.
According to CPDHE, most human cases of West Nile virus are reported in August and September in Colorado.
In 2021, the state of Colorado reported 175 human cases of West Nile virus, which ultimately resulted in 11 deaths.
"This is the time of year when we see the most people become ill from West Nile Virus infections," Sandra Sonoda, Communicable Disease nurse at Boulder County Public Health said in an Aug. 19 press release. 
"We all need to continue to be diligent about protecting ourselves from mosquito bites, particularly between dusk and dawn." 
West Nile Virus In Weld County
Like Larimer County, there have been no human cases of the West Nile virus detected in Weld County.
However, county health officials warned that people should remain aware of the virus - even if a human case has yet to be found - during the peak of mosquito season.
"The public needs to be vigilant because West Nile Virus has a permanent summer presence in Colorado," WCDPHE Executive Director Mark Lawley said in a July press release. 
How To Protect Yourself From West Nile Virus
Although there is no formal treatment, catching the West Nile virus is preventable.
Planning to spend some time in Colorado's great outdoors? Heal officials suggest practicing the 4 D's to help prevent West Nile virus disease, which include:
Defend

– Use DEET or another effective mosquito repellent - Use an EPA-registered mosquito repellent that has been proven to be effective against West Nile virus-carrying mosquitoes.  DEET, Picaridin, Oil of Lemon Eucalyptus (also called p-menthane-3,8-diol or PMD), and IR3535 are effective choices.

Dusk to Dawn

– Avoid exposure during peak Culex mosquito feeding times, from dusk through dawn.

Dress

– Wear long sleeves and pants to keep mosquitoes from biting.

Drain

– Remove standing water in your yard or garden to minimize mosquito breeding areas.
Mosquito season typically lasts from late April until mid-October and ends with the first freeze in the fall. For more information about protecting yourself from the West Nile virus, visit your local health department's website or check out the state's health department website at cdphe.colorado.gov. 
11 Most Common Spiders in Colorado
Top 5 Rated Colorado Hikes
These 29 Snakes Live in Colorado