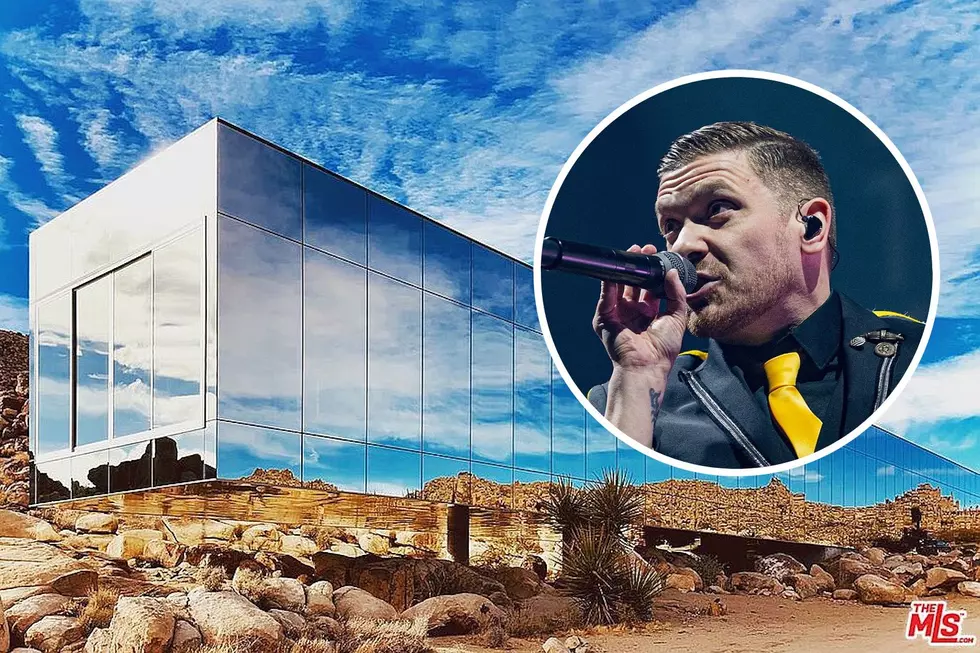 Massive House From Shinedown's 'Planet Zero' Video Now Up for Sale
PYMCA, Getty Images / Zillow/TheMLS.com
If you were captivated by the futuristic-looking house in Shinedown's "Planet Zero" video, you can get a full look at the interior, as the Joshua Tree property is now up for sale.
The 5,470 square-foot dwelling, called "The Invisible House," was built in 2019, has three bedrooms and four bathrooms and sits on over 67 acres of land just about 10 minutes from downtown Joshua Tree, California. Designed by film producer Chris Hanley and Tomas Osinski, the house features mirrored glass all over its exterior to reflect the landscape that surrounds it.
Amenities inside the home include a 100-foot solar-heated pool, a chef's kitchen with two ovens, a soaking tub and sliding glass doors in each of the bedrooms. The members of Shinedown were filmed inside and outside of the house for their "Planet Zero" music video, where the building seems to be some sort of space-like facility.
The property is also listed as a rental on Airbnb, allowing up to 8 guests and priced at $2,500 per night. Airbnb CEO Brian Chesky called it "one of the most spectacular homes in the world on all of Airbnb." And, according to its own Instagram page, it has been featured on shows such as Netflix's The World's Most Amazing Vacation Rentals, used as a backdrop for various photoshoots, including one featuring Demi Lovato and more.
The home is currently listed for $18,000,000. Check out images below, and see the full listing here.
Shinedown, "Planet Zero"
Joshua Tree House From Shinedown's 'Planet Zero'
The house from Shinedown's 'Planet Zero' video is for sale.
12 Stories Behind the People on Iconic Rock + Metal Album Covers