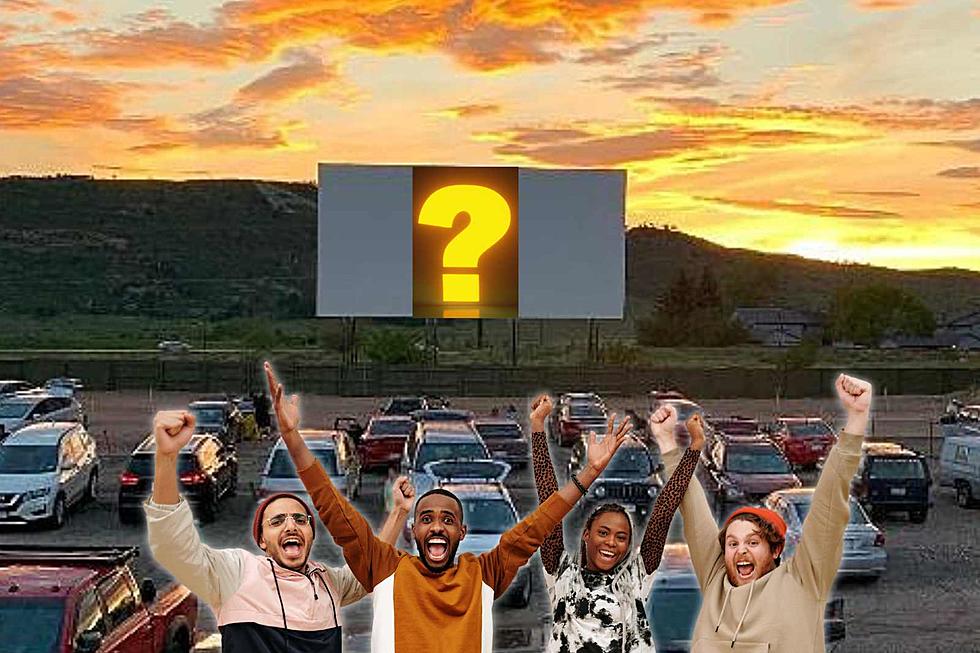 Fort Collins' Holiday Twin Opens April 21- What Might the First 4 Movies Be?
Facebook/Holiday Twin
It's one of the biggest weekends of the year, the weekend that Fort Collins' legendary Holiday Twin Drive-in opens. It's one of the un-official reckonings of summer in Northern Colorado; how will they open the season?
Whether you have just two in one car, or a group of cars holding a dozen people, it's hard for some to contain the joy that the Holiday Twin brings them. Is it the warm weather, is it the food, is it just about tradition. Maybe they all add into the equation.
Since the late 1960's the Holiday Twin has been a beacon of summer fun for nor only those who live in Fort Collins, but across Northern Colorado. Two screens that have shown thousands of movies by now, delighting the masses.
Generations of folks have operated the Holiday Twin, and generation of movie lovers have been to the Holiday Twin. If you grew up in the Fort Collins area, you have memories from your youth of being there; if you've moved to Fort Collins as an adult, you missed out; being a kid a the drive-in is a right of passage.
With the new season of fun approaching on April 21, 22, 2023, it's time to start guessing at what four movies will grace the two screens for that opening weekend. Fun movies? Scary movies? Both? I wonder how many people will be going for both nights that weekend; I suspect many.
Let's get to some guesses for that opening weekend.
THE SUPER MARIO BROS. MOVIE
Though it's gotten mixed reviews, "Super Mario Bros. Movie" is another win for Chris Pratt and his animated roles, breaking all sorts of opening weekend records. I would expect this one, for sure.
SHAZAM! FURY OF THE GODS
I can see the Shazam! sequel pairing nicely with The Super Mario Bros. Movie, can't you?
JOHN WICK 4
The third sequel for Mr. Wick is perfect for the drive-in.
AIR
This one could be "iffy." Sure, lots of people want to see it, and everybody loves Michael Jordan and his legacy, but is it a "drive-in" flick?
THE POPE'S EXCORCIST 
Russel Crowe takes on the role of a priest that reportedly performed 100,000 exorcisms. You better be ready to bring a blanket to cover your eyes.
RENFIELD
Nicolas Cage as Dracula is a "must" for a drive-in. Will it make the cut for opening weekend of the Holiday Twin?
PAINT
Owen Wilson as a "Bob Ross-Like" painter on TV may not be perfect fit for the Holiday Twin, but lots of people love Owen.
What movies do you want to see opening weekend?
25 Photos That Show How Great Fort Collins' Holiday Twin Drive-in Is
We gathered up some fun photos of Fort Collins' only drive-in, as well as some comments from people in Fort Collins about why they think Holiday Twin is great.
41 Movies You May Not Have Known Were Filmed in Colorado
Get the popcorn ready because we're checking out a list of movies all filmed right here in the great state of Colorado. Scroll on to learn more about which parts of the state have been featured in some of America's favorite films.