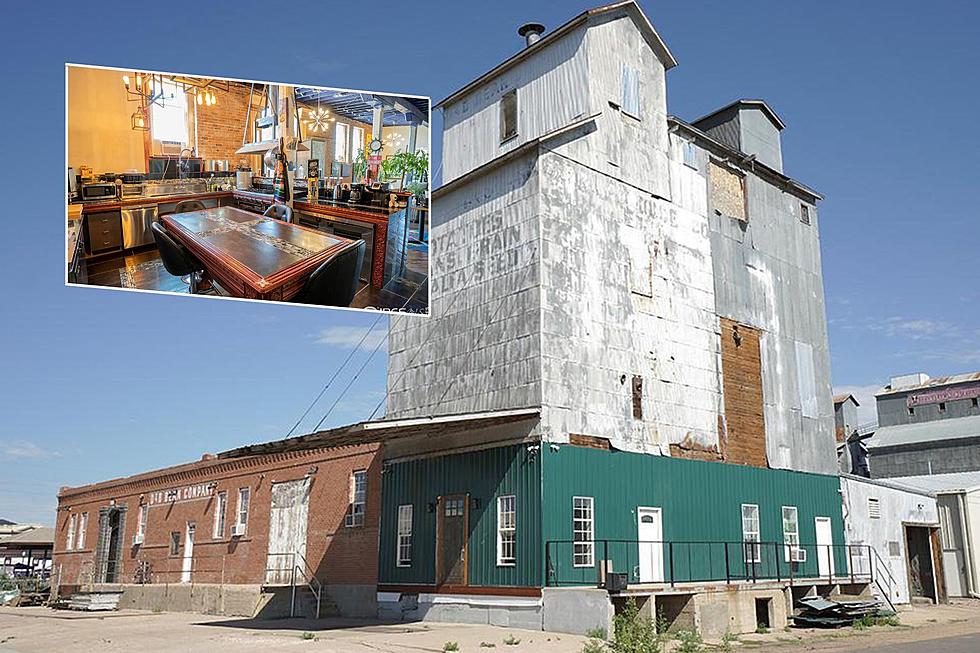 Greeley's Old D&D Bean Co. Building Is For Sale and Super Cool
Property One Of The Rockies via Coldwell Banker/canva
If you are looking for a unique, one-of-a-kind place to call home or maybe work and live out of, we have the place for you. This place has a super cool artistic, yet industrial vibe to it that could be well-suited for pretty much anyone looking to have a unique home or business.
The old D&D Bean Company building located at 601 10th Street in Greeley is the location of this property and is listed on Coldwell Banker Realty for $1.25 million. The listing details state a recent price reduction brings down the total to $91.03 per square foot.
Inside the building, you will find approximately 19,000 square feet, a vintage grain elevator, a commercial-style kitchen, and much more. Take a look at the photos:
You Could Buy Greeley's Old D&D Bean Co. Building
This old bean building in Greeley has been transformed into a home and you have to see it!
What's not included with the purchase of the building? The listing states that all of the owner's personal belongings, large kitchen tables, all works of art, and all of the vehicles on the property are excluded from the sale. If you would like to learn more about this building for sale listed at $1.25 million, you can see the listing at Coldwell Banker Realty.
10 Greeley Restaurants Highly Rated On TripAdvisor
Hungry in Greeley and can't decide where to eat?
Allow us to assist - Check out the top 10 highest-rated restaurants in Greeley, courtesy of
TripAdvisor.
Check Out This $1.95 Million Greeley Barndominium
Barndominiums are all the rage lately and now is your chance to own one in Greeley.