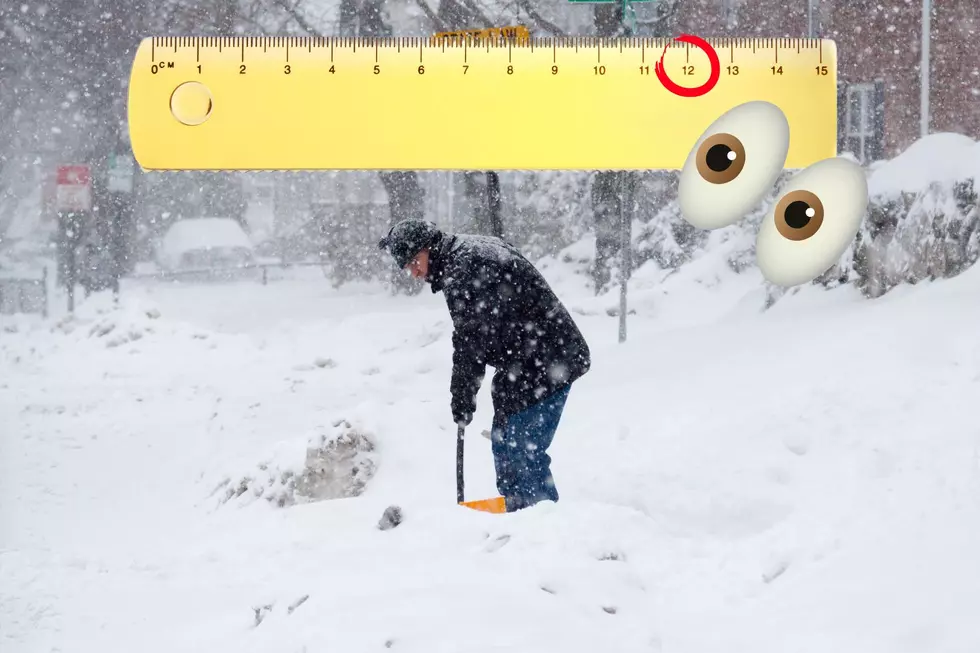 Get Ready, Colorado. Winter Storm With Lots Of Snow Coming Tonight
Canva
It's going to feel "a lot like Christmas" starting tonight (1/17/23) in Colorado as we gear up for the biggest snowstorm in 2023 so far. This current winter storm warning starts tonight at 5 pm and goes through 5 pm on Wednesday. Here's what to expect.
Biggest Storm Of The Year So Far Set To Hit Colorado Tonight
As if the freezing cold temps we've had over the past few weeks haven't been enough to make us extra miserable around Colorado this Winter, we're now set to get our biggest storm of 2023 so far. The expected snowfall totals are higher than most January snows, and in some places, they're projected to beat records close to 30 years old.
While some part of Colorado could see close to a foot of snow, the Metro area, all the way up to Fort Collins, is expected to get close to 7" of snow tonight through tomorrow morning. Greeley is close with totals being predicted closer to 6" of snow accumulation. Bottom line? It's going to be a snowy winter wonderland Tuesday into Wednesday (1/17/23-1/18/23) around the north-central and northeastern parts of Colorado, including Denver and Northern Colorado.
How Will The Colorado Winter Storm Affect The Drive?
As seen in this graph posted by National Weather Service Boulder, the drive won't be too pleasant around Northern Colorado tonight until mid-day tomorrow.
As of this writing, there aren't any school or business closures scheduled, but the vibe around my son's school this morning was that the staff was preparing for an online learning day for teachers and students on Wednesday. With the technology we learned to embrace during all of the COVID learning, why not utilize it to keep our teachers, and students safe? Stay warm and stay safe, Colorado.
5 Things You Should Do If You Hate Driving In The Snow
There are many reasons to hate driving in the snow.
Snow creates a high potential for dangerous road conditions, produces less-than-decent drivers (who probably aren't decent drivers, to begin with - but that's a conversation for another time), often adds travel time to your trip - the list goes on.
Maybe you don't mind driving in the snow, maybe it doesn't even phase you when it snows (can't relate) - BUT if you need to be out and about on a snow day and you hate driving in the snow, here are five things you could try - or should try - do to, essentially cope with the fact that you can't stop mother nature from bringing snow to Colorado.
30 Things People Do When it Snows
12 Incredible Snowmobile Tours Through the Snowiest Parts of Colorado
We're headed out into the great wide open this winter to check out some of the best spots for snowmobiling and snowmobiling tours in Colorado.