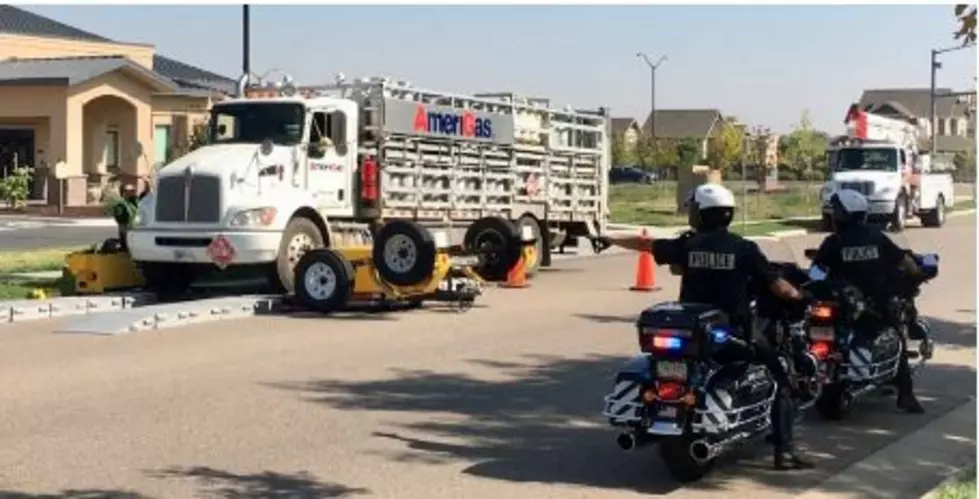 Fort Collins Police Issue 21 Citations In Commercial Vehicle Sting
Fort Collins Police via Facebook
The Fort Collins Police Department works hard to keep the roadways in town safe, and are always looking for ways to improve how they enforce traffic.
On October 6, officers ramped up efforts concerning commercial motor vehicle safety on the roadways in Fort Collins. This included setting up a portable port of entry on Timberline Road at Nancy Gray — a location that was strategically chosen due to the high amount of trucks that use this stretch of roadway for deliveries within the city. According to police, commercial vehicles have also been known to use this route in order to avoid to I-25 state port.
A total of 85 commercial motor vehicles came through the checkpoint.
During the traffic safety sting, there were 17 brake inspections, which resulted in 5 vehicles being placed out of service due to critical violations. Police say there were 35 total commercial vehicle violations found during 16 Level 1 inspections.
In addition, officers issued citations to the drivers of 21 commercial vehicles who failed to stop at the port, which is required by law.
Because commercial vehicles are typically large trucks that are carrying heavy loads, any violations could create serious or life-threatening hazards to motorists that are sharing the road.
Colorado's Safest Cities