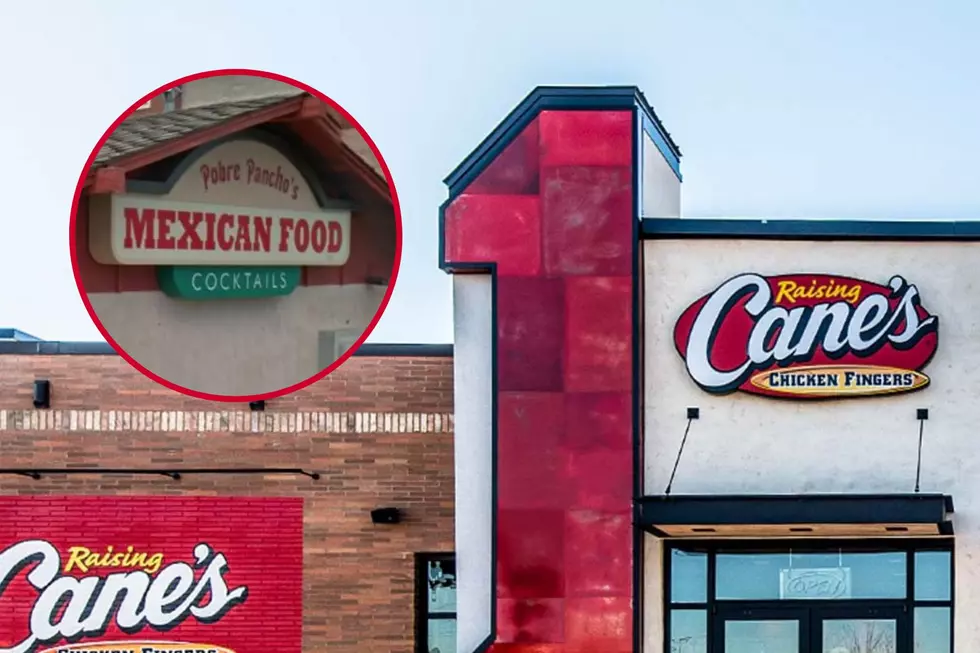 Fort Collins Might Not Be Getting a Second Raising Cane's After All
Google Street View, Raising Cane's // Facebook
Don't let this send you into road rage, but the congestion at the Raising Cane's on South College Avenue in Fort Collins isn't stopping anytime soon.
Plans for the chicken chain's second location in the Choice City surfaced in April after the closing of Pobre Panchos, one of Fort Collins' oldest restaurants.
When Pobre Panchos shuttered its doors, the eatery's owner, Asher Haun, told the Coloradoan that he planned to sell the building to Raising Cane's. However, those plans may have changed.
Now, the publication is reporting that the Pobre Panchos building — which has stood at 1802 N College Avenue since 1969 — could become a historical landmark.
The City of Fort Collins recently surveyed the property and found the restaurant to be worthy of landmark status due to its "significance as a long-standing fixture in Fort Collins' Hispanic business community."
U.S. Navy Veteran Frank Perez, born in Mexico in 1937, started the eatery with his mother in 1967 and ran it until shortly before his death in 2020. Haun took over operations — and he's currently appealing Pobre Panchos' potential landmark status.
The City's Historic Preservation Commission is hearing the matter on July 20.
According to the Coloradoan, if Pobre Panchos does become a historical landmark, the building will be exempt from demolition, alteration, and new construction. If it does not, the property could be torn down and replaced with Fort Collins' second Raising Cane's.
The public is encouraged to attend the hearing and share their thoughts with the City. Find out more about how to get involved here.
30 Restaurants That Fort Collins Misses the Most
25 Northern Colorado Restaurants You Need to Try on Your Next Night Out
Wondering where to eat? Wonder no more. These 25 Northern Colorado restaurants are perfect options for your next night out — whether you're in Fort Collins, Loveland, Greeley, or somewhere in between.