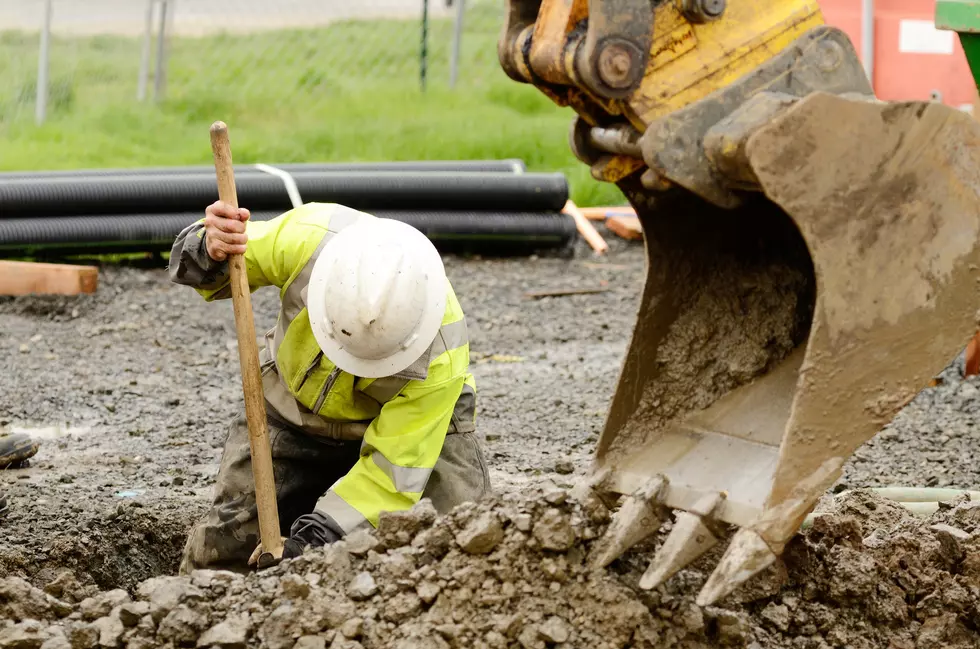 Fort Collins Construction Crew Digs Up a Piece of City's History
tfoxfoto/Thinkstock
Construction and utility crews have been hard at work making improvements on Pitkin Street in Fort Collins this summer. The project involves replacing stormwater and water distribution infrastructure on Pitkin Avenue from Stover Street to College Avenue.
Several days ago, crews uncovered an important piece of the city's history as they were digging near the intersection of Pitkin and Whedbee Street. The team called on the help of a local environmental and cultural preservation firm, Logan Simpson, to assist with carefully excavating their discovery.
What the crew had unearthed were trolley tracks dating back to the early 1900s. According to the City of Fort Collins, the three-legged street car line was encased in concrete and under about three inches of asphalt. The tracks belonged to a streetcar service that was the precursor to the Fort Collins Municipal Railway that runs downtown near City Park today.
The tracks are still in great condition, which is pretty amazing given they've been underground for more than 100 years.
The Denver and Interurban Railroad built the three-legged streetcar line in Fort Collins in 1907 as part of their expansion along Colorado's Front Range. Back in those days, it only cost five cents to ride the streetcar. Cars ran daily from 5 a.m. to midnight.
Fast forwarding to current times, Logan Simpson will continue to monitor and help construction crews look for more artifacts as the project progresses.
Several of the pieces of the vintage streetcar track will be sent to the Fort Collins Museum of Discovery where they will be on display for visitors to see.
A Fort Collins resident further noted that many of the original trolley poles now serve as lamp posts in various neighborhoods around town.
Fort Collins is the smallest, and the last city, in the United States to operate a regularly scheduled streetcar service. The trolley schedule and tickets can be found here.
Historic Railroad Sites in Colorado
These former railroad structures are still standing in various parts of Colorado.