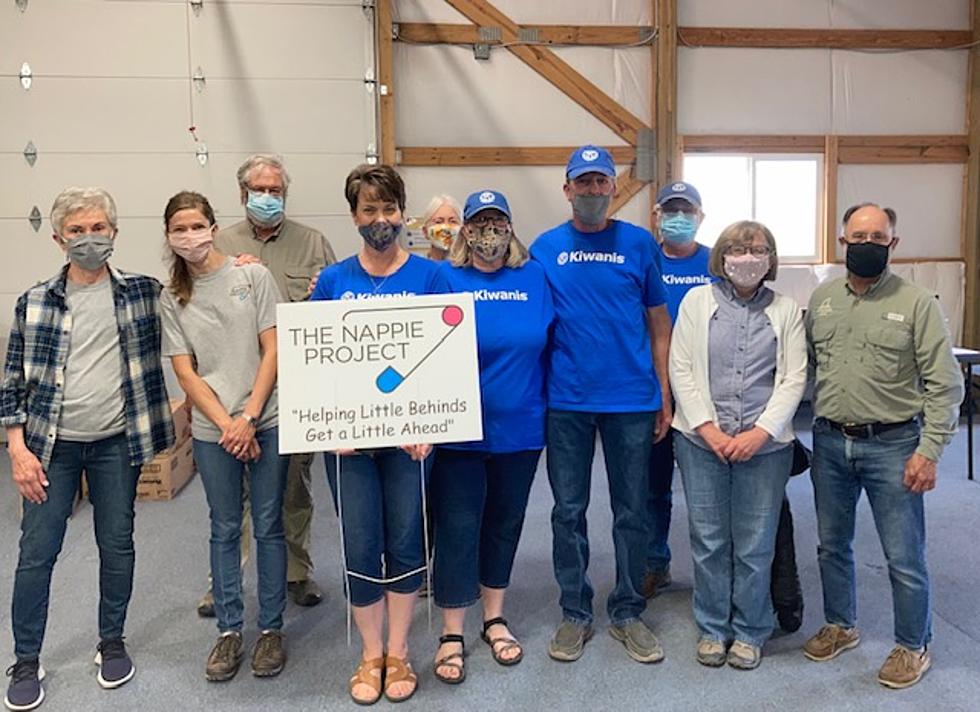 Food Bank for Larimer County Acquiring The Nappie Project to Help More NoCo Families
The Nappie Project/Facebook
Jan Touslee was volunteering at the Food Bank for Larimer County when she first became aware of diaper need in Northern Colorado. This realization inspired her to co-found The Nappie Project, which has been providing local families in need with diapers ever since.
Since the COVID-19 pandemic began, Northern Colorado's diaper need has increased dramatically, making it difficult for Touslee to keep up with demand. Thankfully, the Food Bank, a longtime partner of The Nappie Project, is ready to take on the challenge.
Starting in July, the Food Bank will acquire The Nappie Project to give even more families access to these essential products.
"The need is out there," said Touslee in our "Tuned In to NoCo" interview. "This is a perfect opportunity for people to come to one place and get their food needs met, their diaper needs met, in a way that holistically contributes to the health and self-sufficiency of a family."
Although the acquisition is not yet official, the transition is already underway. From 4 to 6 p.m. on Monday (June 7) at 1301 Blue Spruce Dr. in Fort Collins, the organizations will host an open house to introduce their partnership to the community.
"The Nappie Project has been an excellent partner to the Food Bank for Larimer County for a number of years," said Amy Pezzani, CEO of the Food Bank for Larimer County. "It really made sense for us to talk this through and once we did we brought it to our board, who fully supported us working with The Nappie Project and Jan to acquire their organization."
Learn more about the Food Bank for Larimer County's acquisition of The Nappie Project by listening to the full "Tuned In to NoCo" interview below.
Townsquare Media Content Creators