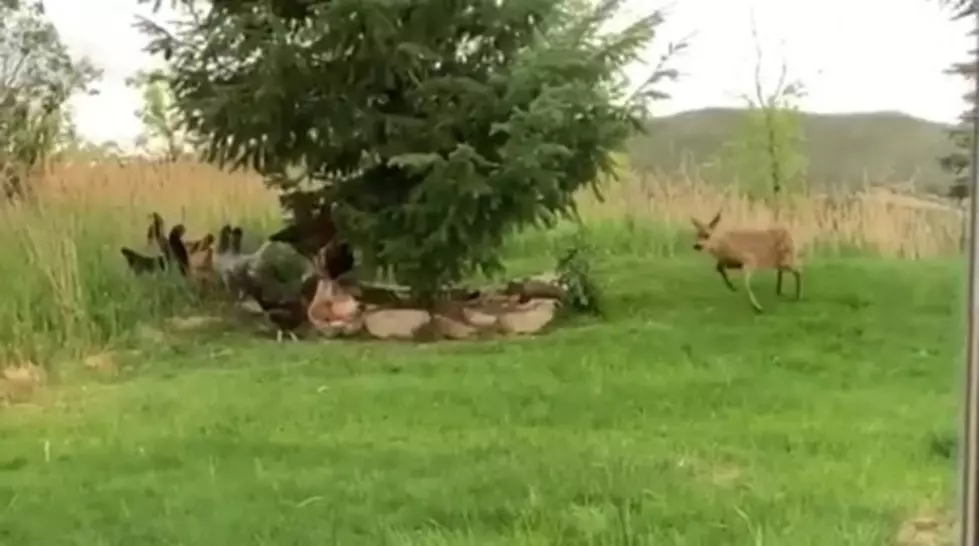 Fawn Plays With Chickens in Fort Collins Area Backyard [Watch]
YouTube
Every once in a while you find a video that just makes your heart smile. Today was that day for me, and hopefully it can be that for you too.
Cory Reinking went to YouTube to post an adorable video of a fawn playing with his chickens.
As the chickens huddled around the tree the fawn playfully hops from spot to spot keeping the chickens on their toes.
The short video shows a lot of joy, enjoy it below.
10 Animals You Can See at Rocky Mountain National Park