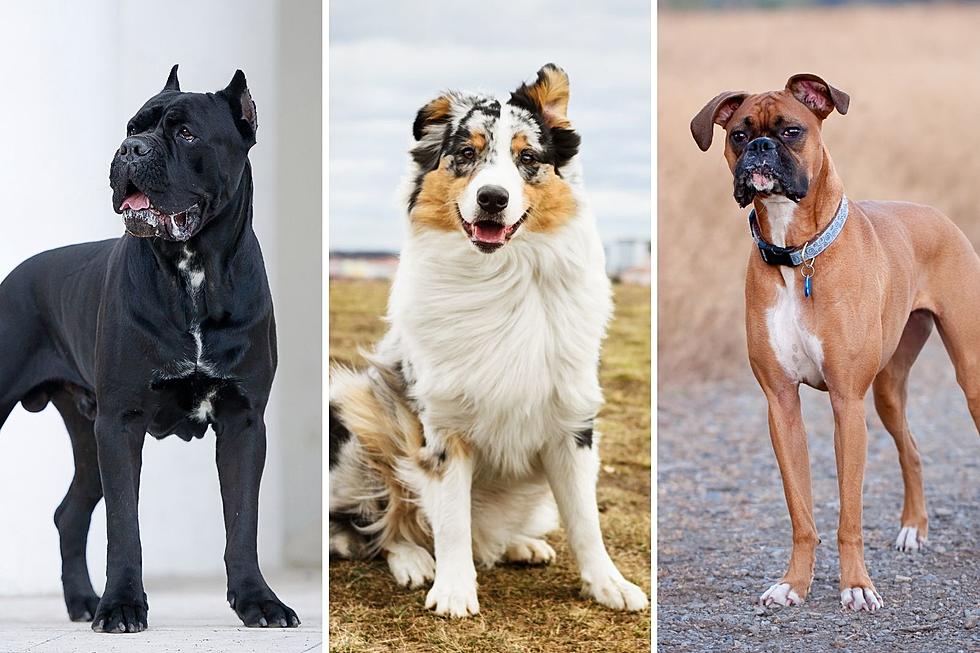 New Study Reveals the Most Popular Dog Breed in Colorado
Canva
If you go anywhere in Colorado, you're likely to spot a dog every five seconds. Why?
Centennial State residents love their canine companions — in fact, OurFitPets.com recently ranked Colorado as the No. 2 best state for dog owners.
However, locals prefer some dog breeds over others.
In 2022, Google data showed that Coloradans had an affinity for the bulldog, while other sources listed breeds like the Rhodesian ridgeback, the Australian Cattle Dog, and the Chihuahua as state favorites.
Now that it's 2023, are those breeds still our favorites? OurFitPets.com has new research with the answer.
The most popular dog breed in Colorado
OurFitPets.com used Google Trends to determine which dog breeds residents in each state are searching for the most. According to their research, Colorado's favorite canine is...
...the Cane Corso, a breed that the American Kennel Club (AKC) describes as intelligent, affectionate, majestic, and "intensely loyal to their humans."
The animal does require dedicated training, but that hasn't hurt its popularity — the study showed that it's the most searched-for breed in the U.S.
Colorado has love for other pups
Aside from the Cane Corso, OurFitPets.com reports that Colorado residents are also obsessed with the Australian shepherd, the fourth most popular breed in the country.
The AKC says this canine loves high-energy activity and the outdoors — making it a perfect fit for Colorado.
Other prized breeds include the boxer, the French bulldog, the Shiba Inu, and the golden retriever.
---
Check out 25 dog-breed-specific shelters where you can find your furry friend in Colorado in the gallery below.
25 Dog Breed-Specific Rescues to Find Your Furry Friend in Colorado
Just because you want your next furry friend to be a specific dog breed doesn't mean you can't still adopt them from a rescue. Read on to see the 25 dog breed-specific rescues in Colorado where you can find your next four-legged family member.
Dog-Friendly Restaurants in Fort Collins
According to
BringFido.com
, dogs are welcome to sit at outside tables at these local eateries.