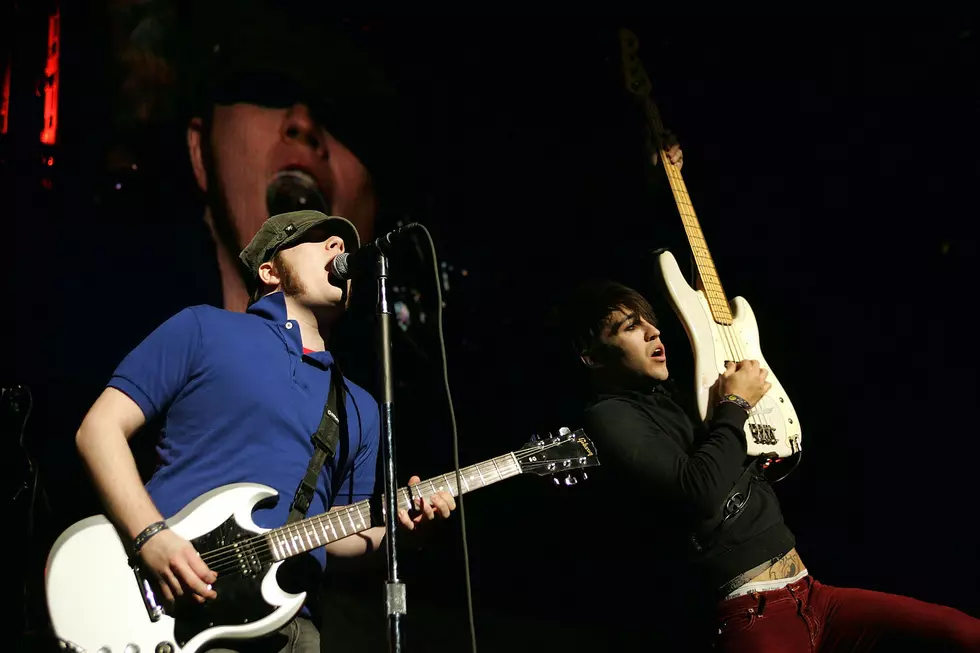 Early Fall Out Boy Demos Leak Online: Listen
Karl Walter, Getty Images
Here's a bit of good news to brighten up your Monday: Some early demos from scene legends Fall Out Boy have leaked online!
The recordings, which date back to 2001, were a part of the band's self-titled, three-track demo tape. "Growing Up," "Switchblades and Infidelity" and "A Nice Myth" are the names of the songs — the first two were later released via the four-piece's 2003 EP Fall Out Boy's Evening Out With Your Girlfriend.
You can check the demos out below.
Fall Out Boy's most recent album, the greatest hits collection Believer's Never Die (Volume 2) came out last year, and featured a posthumous appearance from emo-rap icon Lil Peep.
The band are due to embark on a worldwide Hella Mega Tour with Green Day and Weezer across the summer. As of yet, these dates haven't been affected by the ongoing coronavirus pandemic.
13 Emo Albums With No Bad Songs
Emo Albums With No Bad Songs