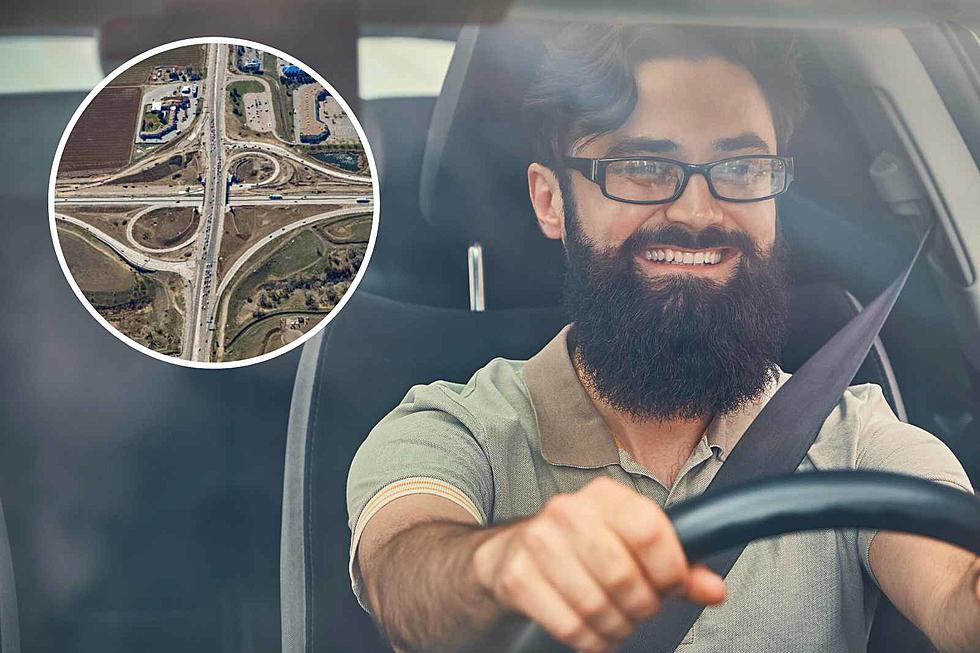 Express Lanes Update: I-25 and Highway 34 Interchange 'Revamp' to Open
CDOT, Canva.com
As the overall $300+ million "I-25 North Express Lanes Mead to Fort Collins" continues, CDOT has reached one of its milestones. After months and months of serious construction, I-25 at Highway 34 is just about finished.
The timing couldn't be better, with the summer of 2023 quickly approaching. Many will be using the interchange on their way to Colorado's, Rocky Mountain National Park, among other travels that use two of the busiest highways in the area.
The Colorado Department of Transportation's major I-25 North Project will be adding Express Lanes that run from Mead to Fort Collins. With that, a lot of work on the existing interchanges has to be done to accommodate those lanes and more traffic.
Bridges have been reconstructed, roundabouts have been installed. Many who have lived in the Northern Colorado area for years, have not seen this kind of infrastructure work in decades. On one hand, it's great to see things get the needed attention, on other hand, it's easy to be weary of "more people" coming to the area.
I can say that it will be great to have the I-25/Highway 34 interchange "revamp" done. CDOT and partnering agencies have done great work, but I (as I'm sure many others) am ready to see how this new configuration looks and goes. CDOT announced that they'll will open the "new" on and off ramps for the interchange by the end of week of April 24, 2023.
While the major construction part of the interchange upgrade is complete, we should expect light construction for a while longer, while they putting the "finishing touches" (lights, landscaping) on the scene.
25 Things To Know About Rocky Mountain National Park
Rocky Mountain National Park is located in northeast Colorado between the mountain towns of Estes Park and Grand Lake. The Beaver Meadows entrance is about a 90-minute drive from Denver. Scroll on for 25 things to know about Rocky Mountain National Park before you go.
These Are the Most Dangerous Animals in Colorado
It's no secret that Colorado is home to stunning wildlife. However, that doesn't mean we should interact with the wildlife — some animals are meant to be avoided. See the dangerous Colorado animals you should steer clear of in the gallery below.