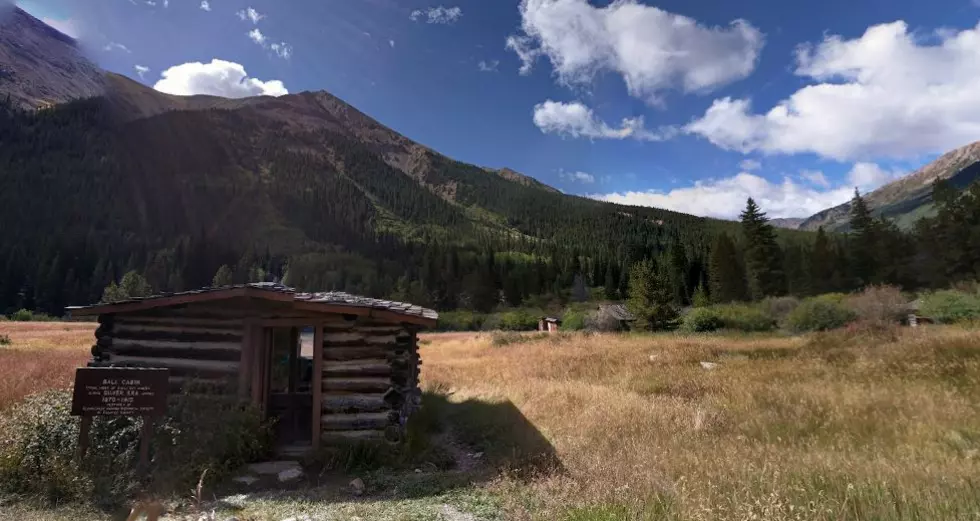 Explore What's Left of the Abandoned Town of Winfield, Colorado
Google Maps
Not much remains of the tiny town of Winfield, Colorado, but the few structures that are left standing serve as important reminders of the state's rich western history.
Establishing Winfield
The story of how Winfield was founded as an official town dates back to 1881 when two prospectors set up camp at the junction of the North and South Forks of Clear Creek. After waking up one morning and discovering gold flecks in the stream bed, a mining camp was established. Lots of land measuring 50 by 100 feet were given away for free to anyone who desired to build there. However, historians also believe that a cabin was built in the area as early as 1861 and that prospecting may have taken place prior to actually becoming a town.
A Mining Mecca
During the mid to late 1800s, Winfield became a thriving mining town. It reached its peak population around 1890, with a total of around 1500 residents. During those prime years, the 120-acre town boasted three saloons, three stores, two hotels a boarding house, a post office, a church, a mill, a smelter, a  concentrator, and a schoolhouse.
The claims around the northern Chaffee County town, including the well-preserved Matchless Mine, produced ample amounts of copper, gold, and silver.
However, Winfield never recovered following the silver crash and the depression of 1893. Mining ultimately came to an end in Clear Creek Canyon in the early 1900s. Winfield's post office officially closed in 1912.
RELATED: Take a Trip to the Tiny Ghost Town of Tincup, Colorado
Modern Times
Today there are about 10-12 private summer cabins tucked away in Winfield.
Several other original structures are still standing to this day, including the rustic 1889 schoolhouse, which is also now a museum containing school furnishings and displays. A recorded message inside the log building talks about the town's history.
Ball Cabin is situated across the street from the schoolhouse. It was originally built sometime between 1870-1915 but has since been restored by the Clear Creek Canyon Historical Society of Chaffee County. A sign out front explains that the cabin is what a typical miner's home would have looked like. The structure also serves as a museum of the silver mining era and is operated by the Clear Creek Historical Society of Chaffee County.
Another cabin that can be seen in Winfield is the former home of a miner named Harry Payne, who built the log structure in 1888. A sign out front marks the historic dwelling.
The town cemetery is about a quarter mile past the right fork on Clear Creek Road, Twenty-six people are buried there. However, only the grave markers for the two Aude children remain.
RELATED: Did You Know the Ghost Town of Delhi, Colorado Was in a Movie?
Getting There
This Colorado ghost town can be found west of Clear Creek Reservoir on County Road 390. To reach it from Buena Vista, take Highway 24 North towards Leadville. After about 15 miles you'll reach Clear Creek Reservoir. Take a left on County Road 390. There are a few signs leading to Winfield, but follow this road for about 12 miles.
Campers are allowed to set up outside of the town's limits, but not within Winfield itself, in order to preserve its history.
Historic Designation
Winfield is listed on both the U.S. National Register of Historic Places and the Colorado State Register of Historic Properties.
Explore the Ghost Town of Nevadaville, Colorado
Stroll the streets of this Colorado ghost town.