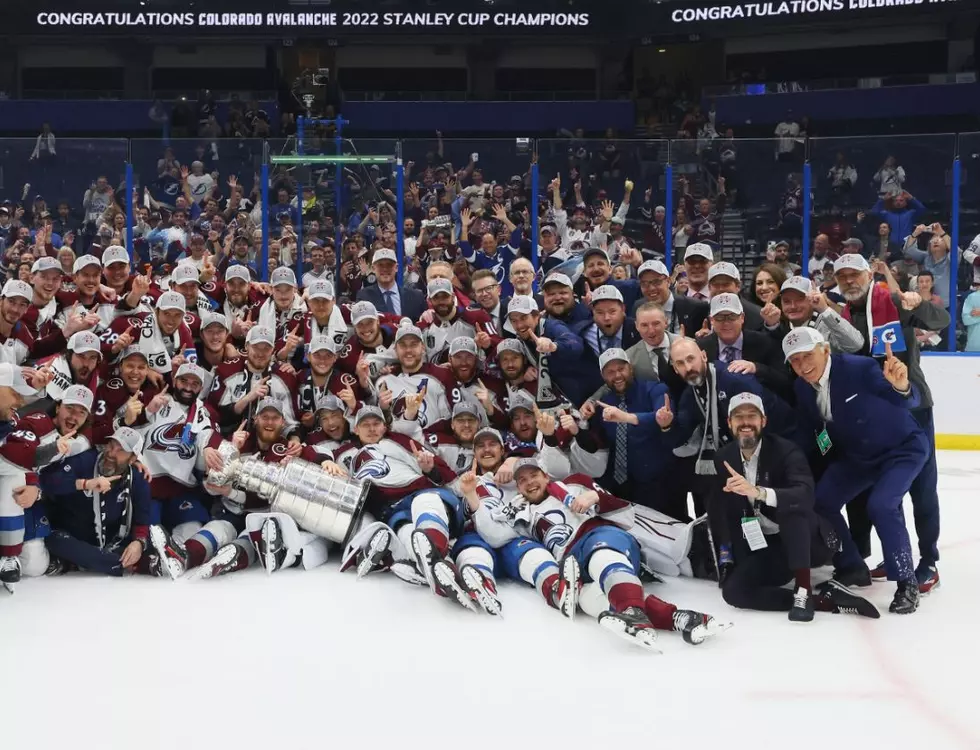 Excuse Notes To Ditch Work And Party With The Avalanche Thursday
Twitter/Colorado Avalanche
The Colorado Avalanche have won the Stanley Cup for the first time in 21 years. And while the celebration has been going pretty much nonstop since the final horn on Sunday night, the real celebration is about to commence in Downtown Denver on Thursday with the parade and rally for the team.
Starting at 9 am on Thursday, the Stanley Cup Championship Parade and celebration will begin at Union Station and wind its way through the streets of Downtown Denver where it will end and begin a rally at Civic Center Park.
Now, if you're thinking about going but you're also thinking that Thursday is a workday and there's no way the boss will let you out of a day's work just to party with Avs, think again.
Here are a couple of different "official" excuse notes to get you out of work for the day that no boss, regardless of what you do for a living can say no to and keep you from attending: two different notes, two different tones. You pick but either should work pretty well.
I mean, this is a no-brainer, right?
For many die-hard fans, this is two decades and some change in the making and they're doing everything they can to make this happen. So if the above letter doesn't cut it for you or you want something that's a little more firm, I've personally come up with a special version:
Hey ________ I've been waiting for a long time for this moment to celebrate with the Colorado Avalanche and there is no way in hell I'm missing this day.  I've invested a lot of time, stress and at times heartbreak watching this team come so close over the past few years only to fall short.   If you think I'm missing out on this celebration and possible once in a lifetime opportunity just to come into work and do the same old crap I do everyday for bogus pay and just forget about what's going on Downtown, you're crazier than I thought you were.   Sincerely, ________________