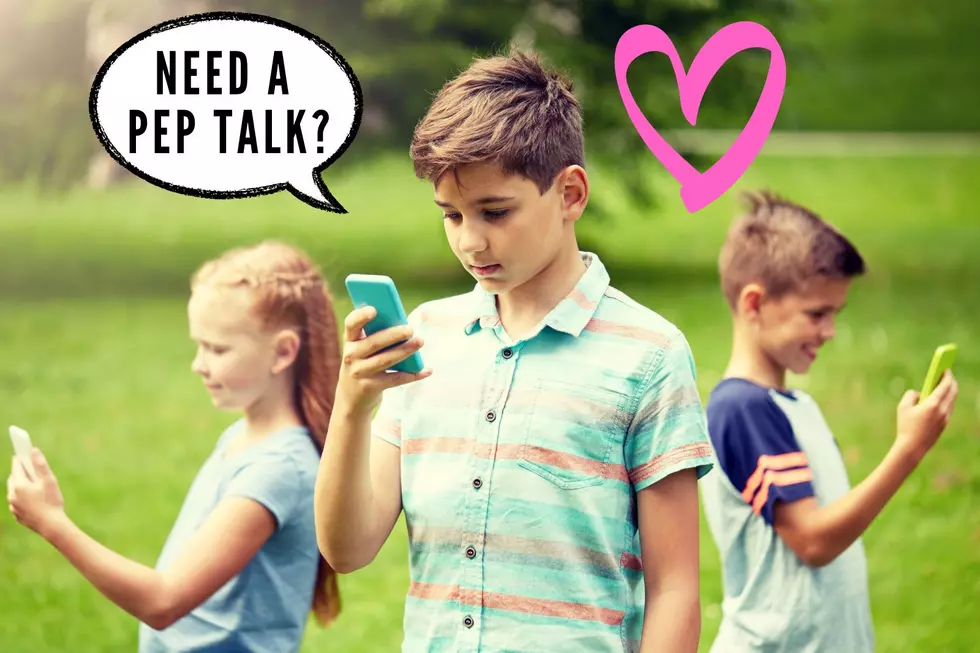 Ever Called This Kid Run Pep Talk Hotline? It's So Cute
Canva
My Colorado friends are loving this pep talk hotline run by Elementary School kids. I mean, who's more honest than young kids? If you're a parent, you know... Even if you're not, you'll love this.
Get Adorable Pep Talks From Elementary School Kids
I was posting a story about "Christmas at the Coast" on Instagram earlier when I ran across a post from a friend in Fort Collins who was raving about the "cutest thing" she'd ever heard about. What's the cuteness she's raving over? "Peptoc." What's Peptoc you ask? The cutest thing ever, duh.
What Is The Peptoc Hotline?
Sometimes you're having a bad day, and just need a little positivity in your world. That's where these awesome kiddos at an Elementary School in Healdsburg, CA, come into play. Westside Elementary students created a completely automated hotline that will no doubt bring a smile to your face.
After calling the Peptoc hotline, you're greeted with this message... "Hi, welcome to Peptoc, a public art project by West Side school. If you're feeling mad, frustrated, or nervous, press 1" and then gives you multiple options for various pep talk options. I pressed 6 to hear "how awesome" I looked today and was given the treat of young voices telling me "you look better than a star in a sky" and "rainbows are jealous" of me. They also have options for words of encouragement, life advice, kids laughing with delight, and more. How am I just now finding this number? It's now saved on my favorites list.
Video On The Making Of Peptoc
The number is 707-873-7862 which spells out 707-8PEPTOC, and as I mentioned earlier, is completely automated so call anytime when in need of a smile, or an amazing pep talk, 24/7.
Get Excited. Colorado's New Toys R Us In Loveland Is Now Open
Toys R Us is back and it's newest store is now open in Loveland. You can find it located on the 2nd floor inside of the Macy's at the Promenade Shops at Centerra. Here's a tour of some of the awesomeness that this new Colorado Toys R Us location has.
Colorado's Newest Action Park Is Now Open And It's Awesome
We got to visit Colorado's newest action park and it was so much fun. These slides get some serious air!