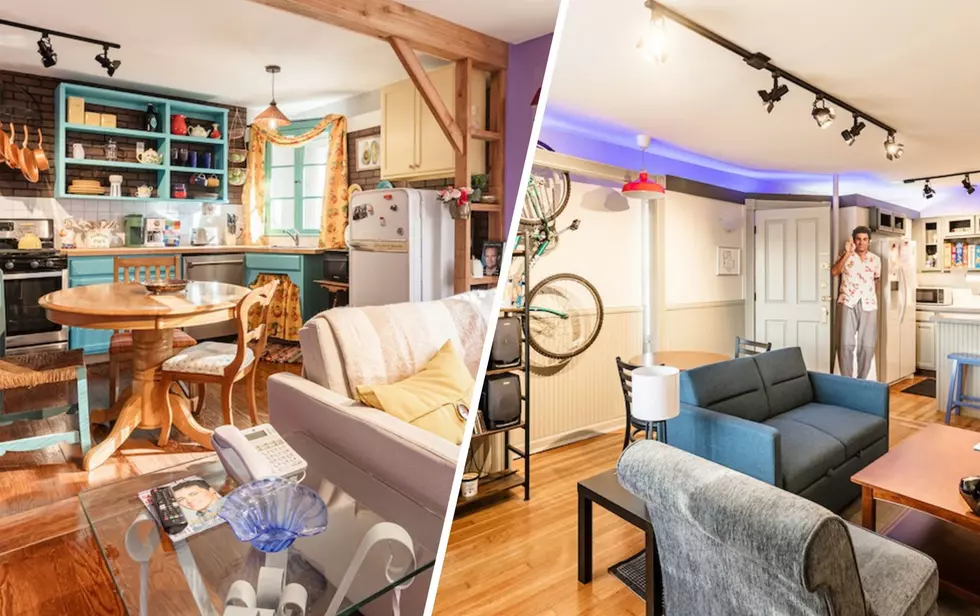 Does Cincinnati Beat Northern Colorado for Coolest AirBNB Award?
Airbnb/Brenda & Otto Baum
It's pretty well documented that we have some pretty cool Airbnb properties to choose from in Colorado.
There's the Cripple Creek Bubble Dome. Or a few barns you can rent in Fort Collins.
There's even a handful of different places you can rent for less than $200 a night where you can ski in or ski out up in the mountains.
But in Pleasant Ridge, Ohio - a suburb of Cincinnati of all places - there's an apartment building where you can spend a night in Jerry Seinfeld's bedroom or sit on the famed couch at Monica Geller and Rachel Green's apartment. Both of these famous locations were originally located in New York - or at least Los Angeles pretending to be New York - but now can be yours for the night in Ohio, courtesy of The SitcomSuites on Airbnb.
Thing is, these aren't just memorabilia filled rentals. They're actually designed and laid out just like the featured apartments from Friends and Seinfeld.
Brenda and Otto Baum own the 4-family apartment building where the "Apartment About Nothing" and "The One With The Friends" rentals are located, and are currently working on the other two units, dedicated to other sitcoms.
You can follow their progress on the other units and find out when they open by following them on Instagram or Facebook, and in the meantime have a look at the Friends and Seinfeld rentals ready to go below. Very cool idea!
Super Cool "Friends" and "Seinfeld" Themed Airbnb in Suburb of Cincinnati, Ohio
If these pretzels are making you thirsty, or you want to pivot your way up the stairs - there's a place you can do that in Pleasant Ridge, Ohio courtesy of The SitcomSuites, available for rent on Airbnb.
Colorado's Most 'Bizarre' Airbnbs According to 303 Magazine
It's time for a getaway in the great state of Colorado. What's needed now is a "bizarre" getaway. Check out the most bizarre and unique Airbnbs in Colorado, according to 303 Magazine.