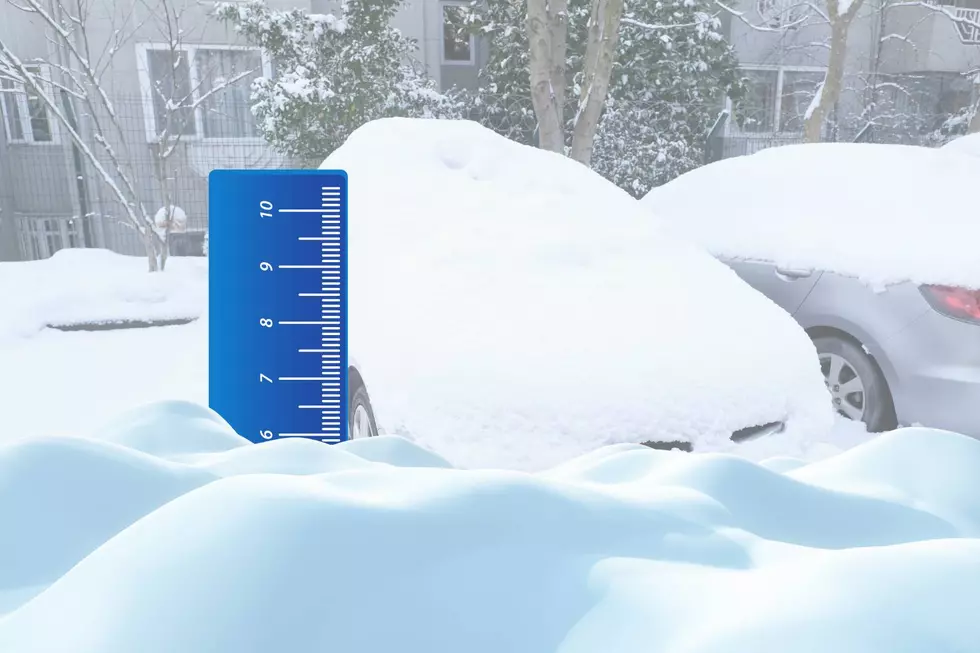 Diggin' Out: Snowfall Totals Throughout Northern Colorado
Canva
Now that the snow has stopped falling in Colorado, you might wonder how much snow was left on the ground throughout the state. Northern Colorado got quite a bit of snow in some areas, while other towns seemed to have missed the snow bands.
According to the National Weather Service, here is how much snow Northern Colorado got by town:
Fort Collins, CO - 6.5 inches
Loveland, CO - 7 inches
Greeley, CO - 6.5 inches
Windsor, CO - 9.8 inches
Wellington, CO - 4.5 inches
Estes Park, CO - 3 inches
Berthoud, CO - 4.2 inches
Eaton, CO - 4.6 inches
Nunn, CO - 6 inches
Glen Haven, CO - 4.8 inches
Mishawaka, CO - 7 inches
Our neighbors to the north in Wyoming also got a few inches of fresh powder.
Carpenter, WY - 7 inches
Burns, WY - 12 inches
Hillsdale, WY - 10 inches
Warren Air Force Base in Cheyenne, WY - 4.5 inches
It appears as if this may be the last snowstorm we will see for January in Northern Colorado as there are no indicators that we will see snow in the forecast in the coming days.
As of 5 p.m. on January 18, the most recent snowstorm has ranked number 8 for total two-day snowfall since records began in 1882 with 9.1 inches of snow.
Source: National Weather Service
The Nine Biggest Storms in the Colorado Blizzard Hall of Fame
There have been nine winter storms that deserve mention as some of the worst ever in Colorado history.
12 Incredible Snowmobile Tours Through the Snowiest Parts of Colorado
We're headed out into the great wide open this winter to check out some of the best spots for snowmobiling and snowmobiling tours in Colorado.
Colorado Towns Receiving the Most Annual Snow Fall
If you love snow, you'll want to move to one of these Colorado towns.