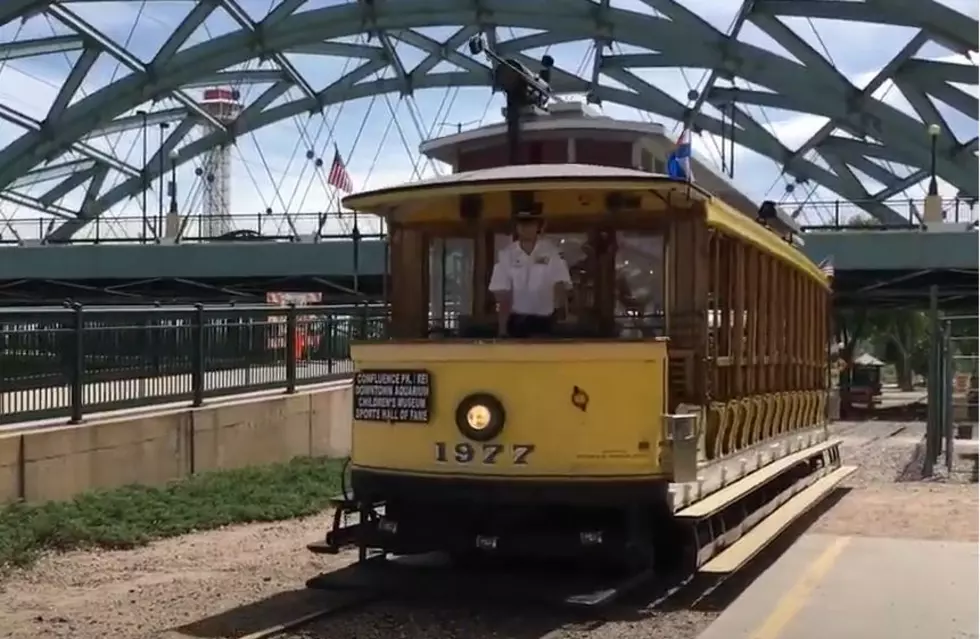 Denver's Last Remaining Trolley Returns This Summer
YouTube/Spectrackular Spectrackular
If you're sick of living in this current world and are looking for a way to get back to a simpler time, head to Denver, ditch the car and go for a trolley ride.
Yes, Denver's historic and last operating trolley will be up, rolling and ready to go again starting this weekend. It will start running on Saturday the 28th and roll through August 14th.
Sounds like a fun way to explore the city and take you back to a time when things were a tad simpler as it takes you on a stroll along the South Platte River, where its run for over 30 years.
Rides will be on Saturdays and Sundays beginning at 10am with the last ride going around 1:30.
This looks like so much fun:
YouTube/Spectrackular Specktracular
Home base for this trolley is at REI/Confluence Park and it's pretty reasonable too. In a time where pretty much everything is expensive, here's something you can do as a family on the cheap for an enjoyable time.
Age 13 and older-- $7
Ages 4-12--$3
Kids under 4 are free. Tickets can be purchased online.
Not only is it an inexpensive way to get out and do something fun and relaxing, it's a pretty educational experience as well with guides narrating the whole trip and breaking out some fun facts about the trolley and city of Denver that you may or may not have known.
Fun, cheap, educational and historic, yeah Denver's trolley is a must see this summer.
Old Town Fort Collins: Ten Years Ago, and Now
PHOTOS: Greeley Then & Now
The Foundry in Loveland: Now & Then