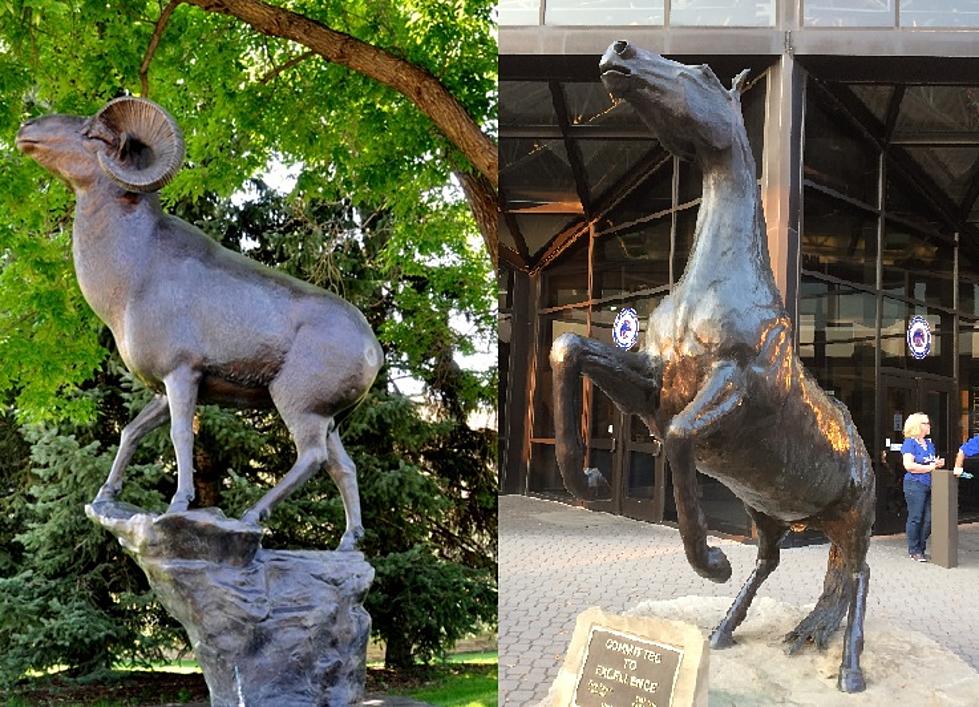 CSU Rams Statue Has Oysters – Boise State Bronco Does Not [PICTURES]
Todd Harding, TSM - Lori Ballard, For TSM
The CSU Rams play at Boise State on Friday at 7pm. The game will be televised on ESPN2. Colorado State has never beaten the Broncos. Boise St. is a perfect 7-0 against us since 2011. However I have found a confidence builder for the Rams this year. The statue of the CSU mascot has oysters. The the statue of the Boise State Bronco does not and I have pictures to prove it.
"Committed to Excellence" is the statue that stands in front of Albertson's Stadium in Boise, ID. (The famous blue field!) Notice their mascot is oyster-free. My sister lives in Boise and brought this to my attention.
Last time my wife and I were in Boise we stopped by Albertson's stadium. It will be a shame for those Broncos fans to watch their beloved team fall to the Rams on the famous blue field. My prediction - The Rams win a tight one in Boise.