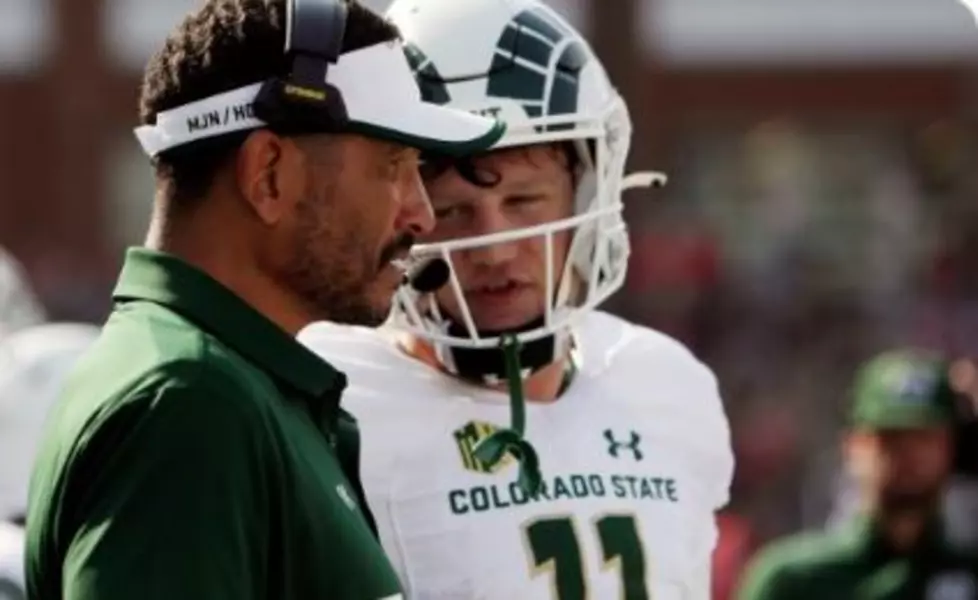 CSU Rams Player Of The Game From Week 3–Clay Millen
Twitter/Colorado State Football
The Colorado State Rams football team has had a rough start to the season. Through 3 games the team has been outscored 123-32. Granted, two of those games have been on the road, one against a top 5 team in the country in the Michigan Wolverines another against an undefeated Washington State team that came off a huge win at the Wisconsin Badgers who were at the time ranked in the top 25.
So yeah, the road has been tough so far but there are some bright spots on this team and one of those from this past weekend up in Pullman, Washington was quarterback Clay Millen.
Millen, who is only a redshirt freshman has tossed 5 touchdowns already on the season and was a part of the lone score in the game this past weekend when he tossed a 14 yard strike to Justus Ross-Simmons.
Millen finished the game going completed 25 passes for 212 yards with the touchdown and a pick.
The Rams will look to get in the win column for the first time during the 2022 season and look to give 1st year head coach Jay Norvell his first win at Colorado State this weekend when Sacramento State comes rolling into Canvas Stadium during AG Week for the Rams where the team will be decked out in the AG uniforms.
Colorado State's Sonny Lubick Field at Canvas Stadium
Opened August 5, 2017, Sonny Lubick Field at Canvas Stadium officially replaced Hughes Stadium for the Colorado State University football program. Construction began in May of 2015 and was completed in 2017, with an official seating capacity of 36,500.
5 Kickass Females You Didn't Know Went to CSU