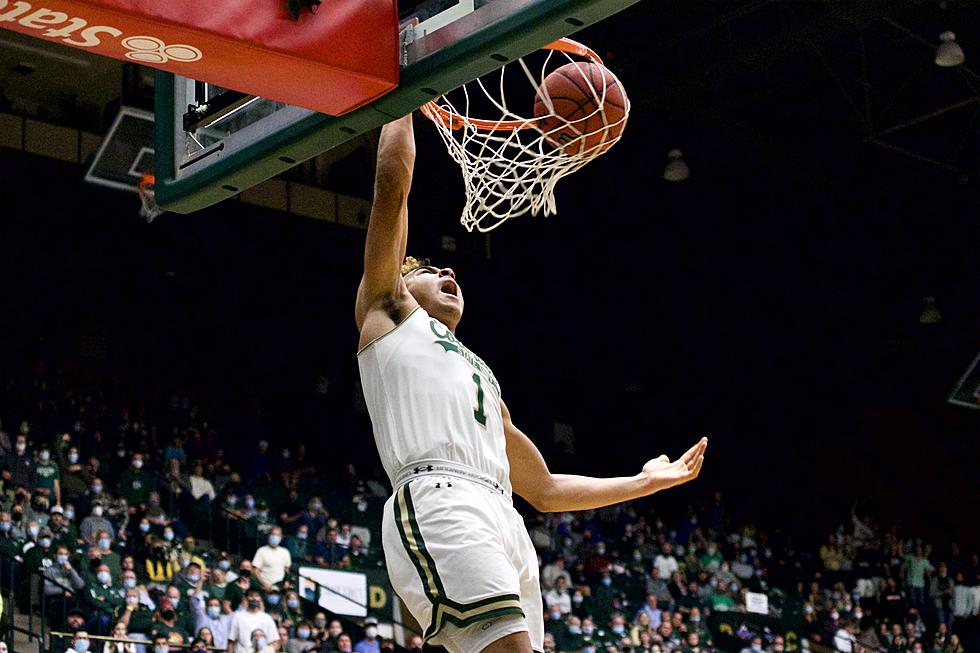 CSU Basketball Stuns Oral Roberts in 109-80 Powerhouse Home Opener
CSU Athletics
In the true definition of firing on all cylinders, Colorado State men's basketball came out and stunned Oral Roberts in the Rams' home opener Tuesday night.
For a team that has had a multitude of talk around them since the off-season, last night's showing proves the potential they have for a truly historic season. Not to mention, the amount of depth CSU has is incredible.
What went right?
Just about everything. For one, CSU was running with their rhythm pretty much the whole night. There were hardly any instances of miscommunication and the court awareness from each player was ridiculous. And, they couldn't miss.
Now, having everyone's shot be as on fire as the entire team's was last night is rare. It's not something to bank on for every game, but boy does it feel good when it feels like every shot is going in.
That's not without recognizing that just about every player was doing everything they needed to get themselves into a smart and advantageous position to take a shot.
Clearly, off-season work paid off. Incredibly.
Footwork, ease of shooting, selflessness, recognizing who has the better shot, ball movement, everything.
Junior John Tonje has always been a powerhouse for the Rams since he stepped foot in Moby Arena. But, he had young energy that seemed to translate to not the smartest shots and looking a little uncontrolled at times.
I eat those words after last night.
His footwork, his movement, his discipline, his court vision, and his general athleticism made for a jaw-dropping performance that people definitely thought he would eventually be capable of, but were not expecting this early in the season.
A night of records
In fact, speaking of Tonje, he became the first individual player to have a 30+ point game under Niko Medved as head coach.
Better yet, here's this for food for thought: Tonje had already reached career-high points in the first half of the game.
Junior Dischon Thomas was a force, both in boxing out down low and shooting from behind the arc. He, like Tonje, looked for comfortable, more controlled, and even more coordinated than before.
If people haven't said it enough, and if last night wasn't proof enough, this is going to be the team to watch this year. If they keep this up, I see a stunning NCAA tournament run in their future.
CSU Rams Fans Through the Years
UP NEXT: 10 of the Best Athletes Born in Colorado