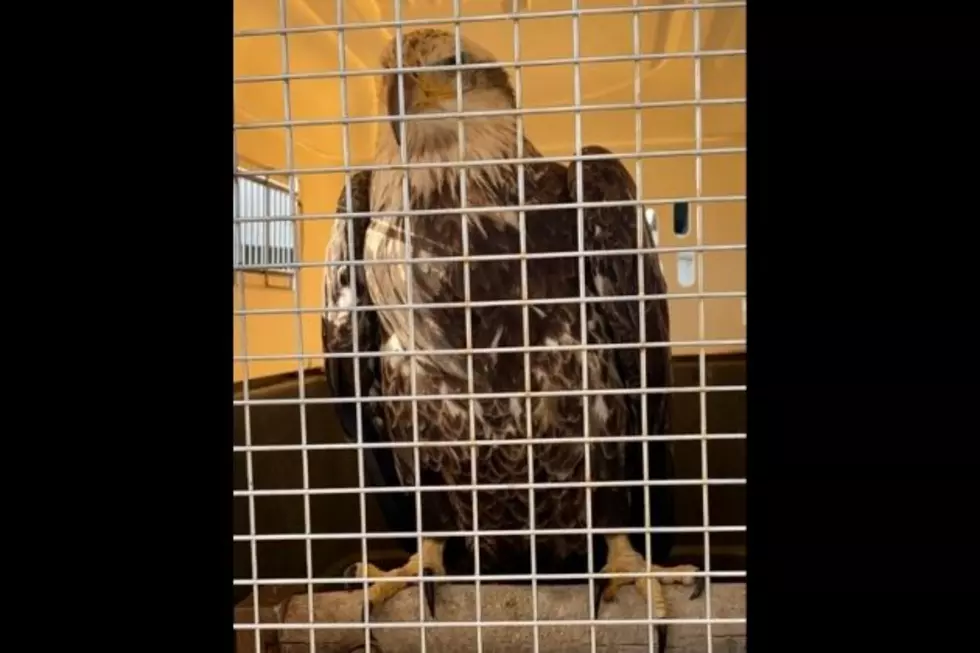 CPW Rescues Bald Eagle Tangled in Fishing Line
CPW SW Region/Twitter
Colorado is filled with reservoirs, rivers, ponds and lakes that make for fantastic fishing opportunities – but part of going to throw out a line also means responsibly picking up fishing litter, instead of leaving things like broken lines and lures behind. Not disposing of fishing litter properly can negatively impact nature, as well as wildlife in the surrounding area.
On November 9, Colorado Parks and Wildlife helped rescue a bald eagle that had fallen victim to fishing litter at Navajo State Park reservoir. A hunter had found the eagle totally tangled in fishing line, which had happened while the bird was diving for a dead duck - that was also wrapped up in left-behind line.
After a short rehabilitation period, CPW was able to release the eagle, where it strongly flew back into the wild.
Inside Fisher's Peak, Colorado's Newest State Park