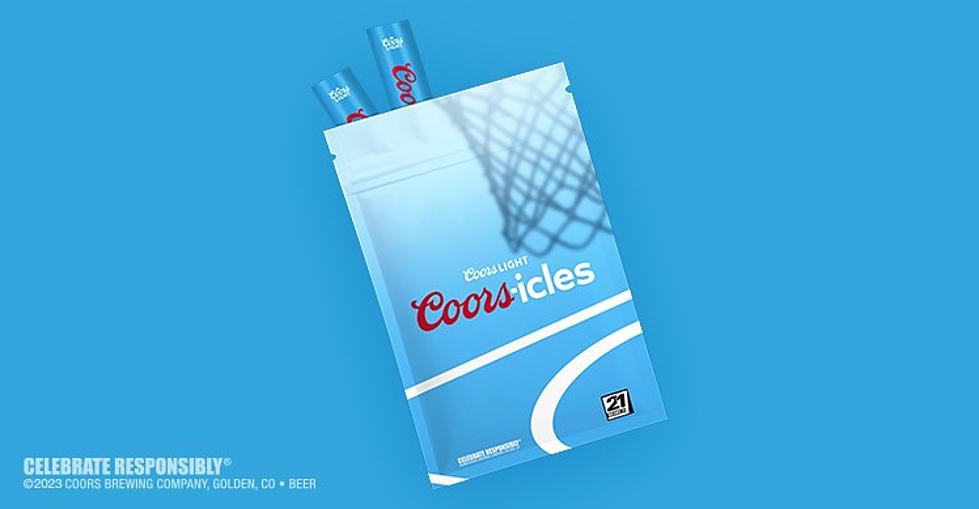 Coors Launches a New Way to Chill with Coors-icles Beer Popsicles
Coorslight.com
Do you love both beer and popsicles? Now you can have the best of both worlds with the Coors Light Coors-icle. If you want to try them out, you better hurry because they won't be around forever.
What is a Coors-icle?
It's pretty simple. A beer-flavored popsicle has been created to taste like you just opened a can of ice-cold Coors. The Coors-icle is also non-alcoholic. If you are under the age of 21 and want to get a Coors-icle, you're out of luck. Even though the Coors-icles are non-alcoholic, you still have to be over the age of 21 to purchase the chilled-out concoction.
Dick Vitale is even wanting you to chill with Coors-icles:
Coors-icles will only be available for a limited time starting on March 16. You can find Coors-icles at more than 800 participating bars nationwide. Coors-icles will also be sold online at Coorslight.com in six packs for $20.23. According to the Molson Coors Blog, Coors-icles will be made available every day at 12 p.m. eastern time through March 24 while supplies last.
We know that the Coors-icles will only be available for a limited time, but we do have to say, these would be pretty awesome come summer when the temperatures are in the upper nineties in Northern Colorado.
Source: Coors Light
13 Crazy Colorado Laws That Make No Sense
There are laws everywhere - a lot of them we know about and abide by every day. But, there are others I'm willing to bet you knew nothing about.
Show Off Your Art Collection in this $14 Million Avon Home
This Avon, Colorado home is looking for a new owner and new artwork to fill the walls and built-in cases.