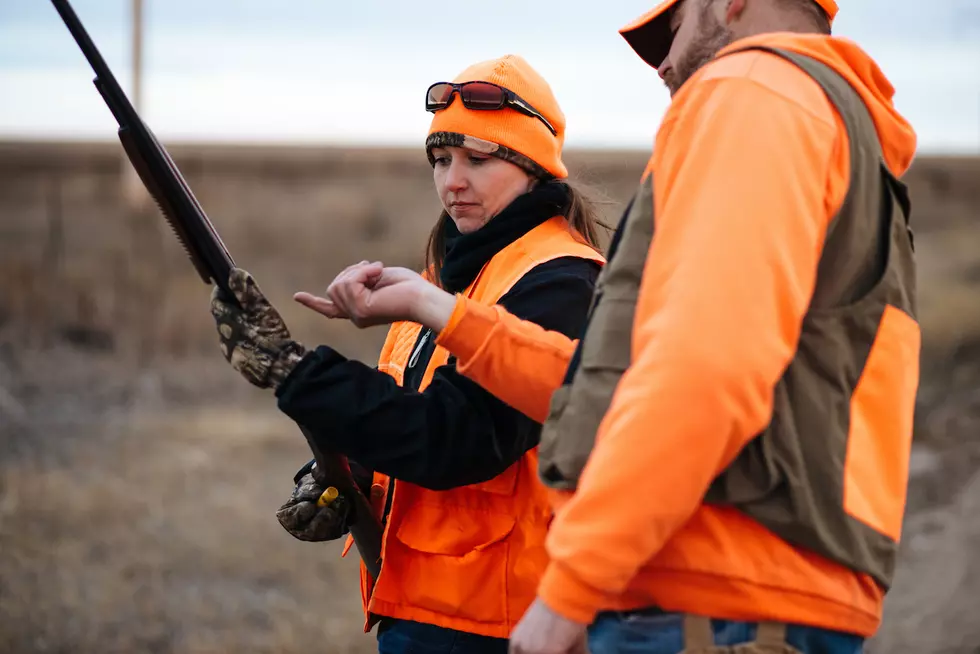 Win Awesome Prizes When You Take A Friend Hunting in Colorado
Colorado Parks and Wildlife
If you're looking to learn an exciting new skill in Colorado, why not try hunting?
According to a press release from Colorado Parks and Wildlife, there is a fun new contest with amazing prizes for Coloradans that want to learn or teach someone else to hunt.
Let's Get Hunting in Colorado
Life is all about learning and gaining new experiences. Here in Colorado, there are tons of outdoor activities, and one of the most popular ones is hunting. In an effort to teach others the skill of hunting, CPW is encouraging experienced hunters to mentor a friend who has little to no experience hunting.
Mentors and mentees will submit a photo with a brief description of their hunting experience, making them eligible to win some really awesome prizes.
Take A Friend Hunting Contest Requirements
Registration for the Take A Friend Hunting contest is currently open until February 28, 2023. Prize drawings will be made by March 31, 2023.
To be eligible to enter:
Mentors must be at least 18 years of age or older at the time of entry and must hold a valid 2022 Colorado hunting license (the "hunting license").
Mentors must have held a Colorado hunting license in at least 3 of the last 5 years (2017-2021).
Mentees must also be 18 or older at the time of entry and hold a valid 2022 Colorado hunting license.
Mentees must also either have:

never had a hunting license until 2022,
only had a hunting license in 2021 (e.g. a second-year hunter) or
not had a hunting license in the past five consecutive years (i.e., since 2017).

Both individuals must follow rules and regulations in the 2022 Colorado Hunting Regulations; this includes possession of all appropriate licenses. Employees of Colorado Parks and Wildlife, their immediate family (spouse, parents, siblings, and children), and household members of each such employee, are not eligible.
Take A Friend Hunting Prizes
Both the mentor and the mentee could take home some of these incredible prizes:
Gift Cards
Headlamps
Outdoor Edge Butcher Kits
Turkey Calls
Gun Cleaning Kits
Duck and Goose Calls
and much more!
If you're interested in registering for CPW's latest contest then follow this link.
You Could Own a Colorado Ranch Known for Elk and Bear Hunting
A ranch for sale in Cedaredge, Colorado is known for frequent visits from deer, elk, moose and bears.
The Two-Bar Creek Ranch Near Laramie Features Epic Fishing & Deer
20+ Amazing Places to Fish on Colorado's Grand Mesa
If you love to go fishing check out these lakes, creeks, and reservoirs up on the Grand Mesa.