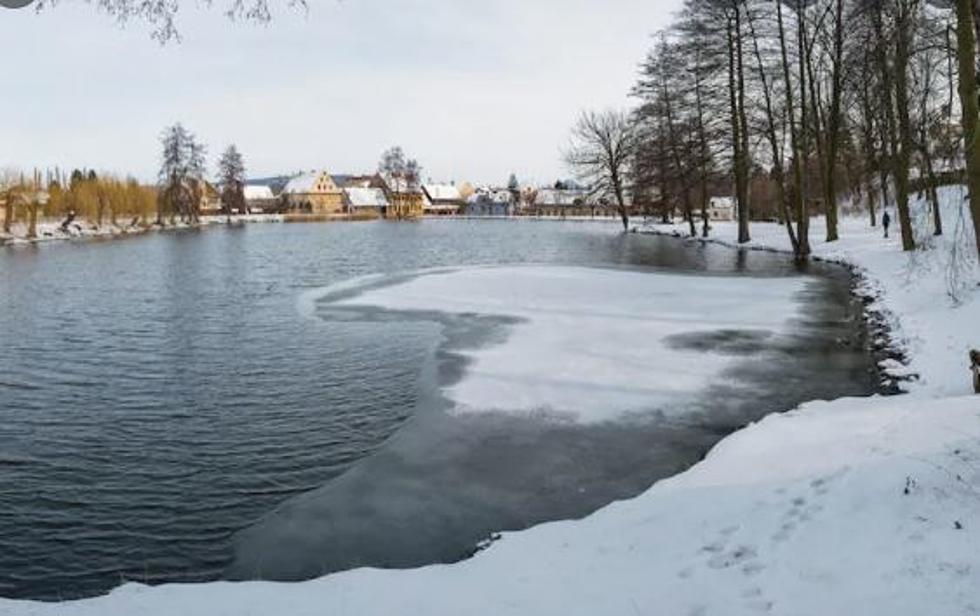 Colorado Superhero Dives In to Save Two Kids From Icy Lake
Getty Images
A superhero in real-life form showed up for some kids that fell into a frozen lake recently, and that superhero came in the form of a 23-year-old woman named Dusti Talavera.
Thankfully, Talavera was nearby, saw and heard what was happening, and quickly and bravely spring into action.
She pulled a 4-year-old boy and an 11-year-old girl out of the water, but before she could save the 6-year-old, she had quite the scare herself:
"Just looking out my window saw a couple of kids walking on the ice pond, a few seconds later, I just saw them fall in," Talavera said. "Before I even realized it, I was out there on the middle of the pond pulling two kids out. That's when I fell in."
After she struggled to pull the 6-year-old out of the water, a 16-year-old boy who happened to be the cousin of the little 6 year old threw a rope in the water, jumped in, and pulled them both to safety.
When the 6-year-old was pulled out of the water, she wasn't breathing and didn't have a pulse. That's when Deputy David Rodriguez removed her coat and immediately began chest compressions and mouth-to-mouth resuscitation. Also assisting in life-saving CPR were Deputy Blaine Moulton and Deputy Justin Dillard.
This continued until South Metro Fire Rescue arrived at took over life-saving measures, all according to the sheriff's office.
Thanks to this young woman, the young man who also came out, and of course the deputies and the South Metro Fire Rescue, there was a happy ending for all involved in this scary situation.
Be safe out there on frozen lakes and ponds. It may look safe but a lot of times is not.
Northern Colorado's Most Puzzling Cold Cases
READ MORE: 25 Companies You Might Not Know Are Owned by Disney