Colorado Eagles "Pot of Gold" Supports Timnath Child Suffering from Condition with No Cure
The Colorado Eagles are continuing the "Pot of Gold" fundraiser.
This fundraiser is for 3-year old Jayce Vogel, and will be an online auction which includes all of the 2020 "Pot of Gold" signed, authentic team jerseys, a selection of signed Colorado Avalanche jerseys, as well as an authentic, one-of-a-kind goalie mask signed by Hunter Miska, according to the Eagles website.
The auction will conclude at 5 p.m. on Monday, August 3.
Fans can view the items and place their bids by downloading the Handbid app and searching for Colorado Eagles. In addition, fans can also support the Vogel family by making a donation via the Handbid app.

Colorado Eagles Press Release
Since the season is shortened, Jayce and the Vogel family are the 2021 "Pot of Gold" recipients. This means all of the funds raised from the auction will go directly to the family.
At just 6 months old, Jayce was diagnosed with stage 4 metastatic neuroblastoma, a cancerous tumor that begins in nerve tissue of infants and very young children, according to the press release.
For a year, Jayce was being cared for and treated at Children's Hospital Colorado. Then he was referred to New York's Memorial Sloan Kettering Cancer Center for treatment, requiring monthly trips. These trips lasted 18 days or more, and would require painful treatments of immunotherapy.
After enduring over a year and a half of tough travel back and forth for Jayce and his family he's since finished five more rounds of chemotherapy and 12 rounds of immunotherapy, according to the press release.
In addition to his neuroblastoma, he is the only child in the world known to have a condition called VIP (vasoactive intestinal peptide), which has not responded to traditional treatment options.

Colorado Eagles

 
Unfortunately for Jayce, with no known cure for his condition, maintenance for Jayce's maturing cancer is the only option.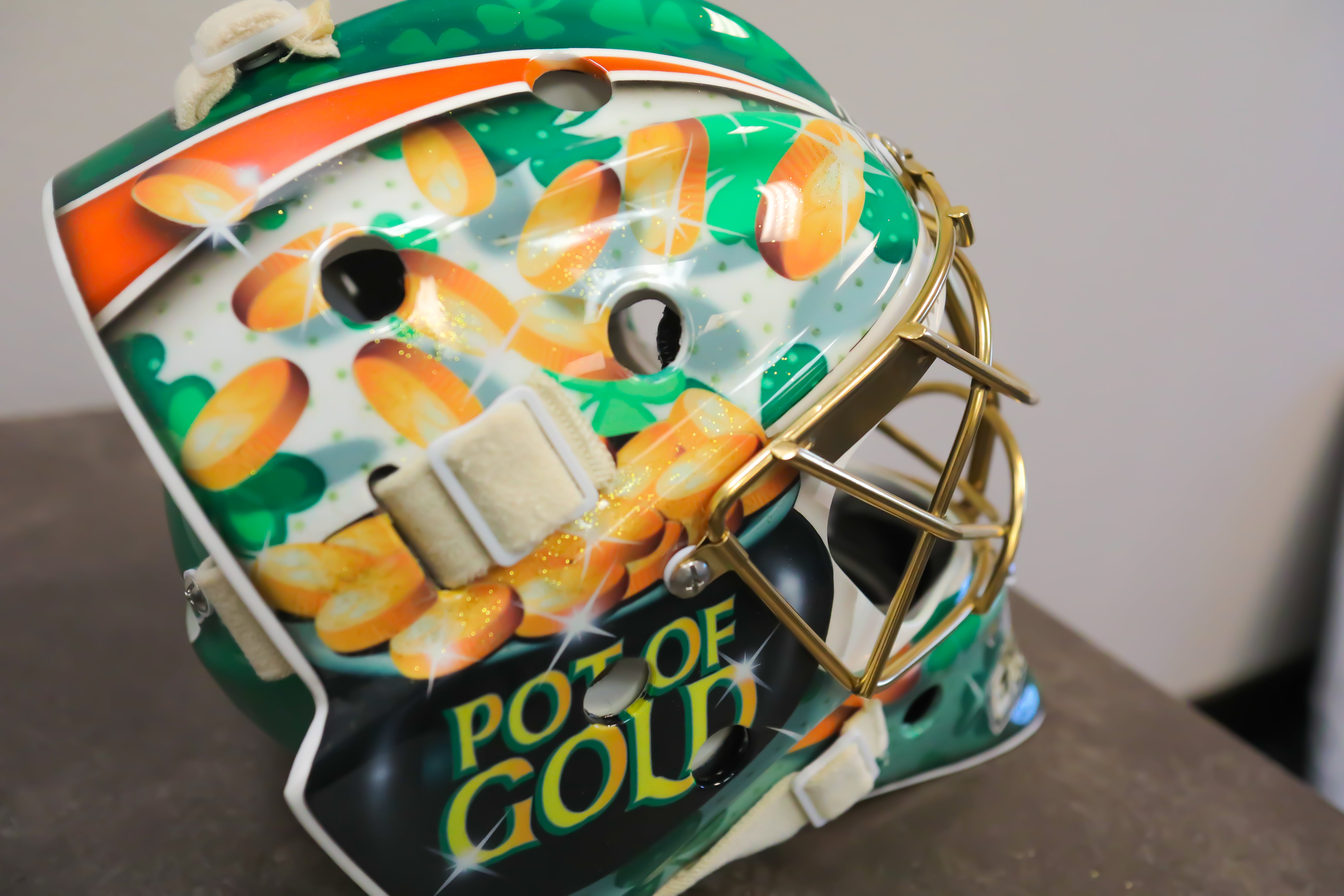 The Colorado Eagles will continue to keep fans apprised of the latest developments as it relates to the offseason and the resumption of summer events.
Enter your number to get our free mobile app
TACKLE THESE: Check Out the Best Uniforms In Each NFL Team's History