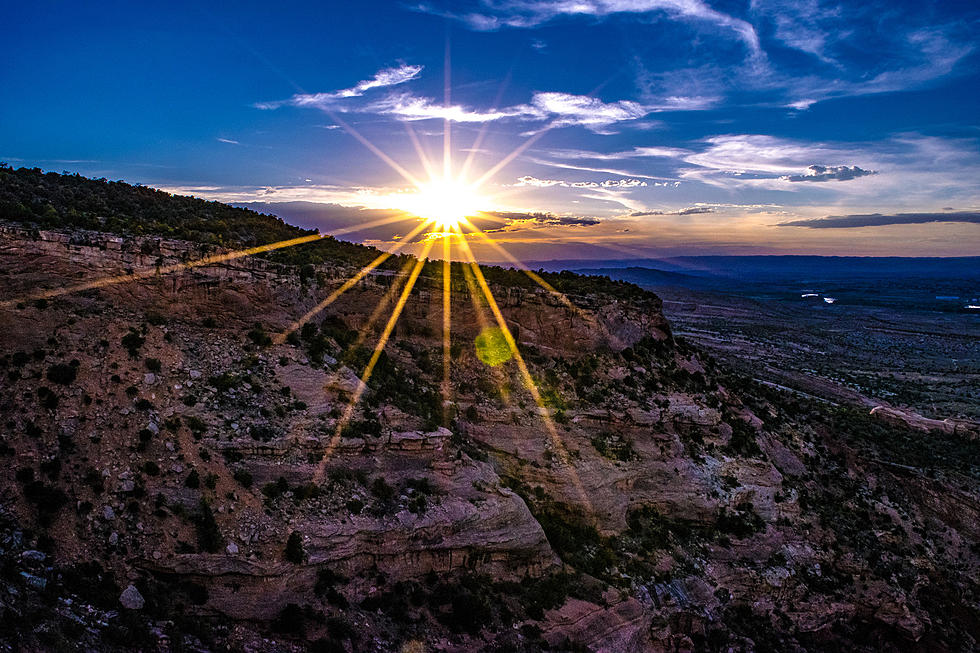 Escape Colorado's Hot Summer Temps at These Cool Locations
Thinkstock / Getty Images
What do you do when the temperatures soar in Colorado? Stay inside in the cool air? That's no fun. Escape to one of these cool Colorado locations.
During the dog days of summer in Colorado, temperatures around the state can exceed 100-degrees Fahrenheit. The hottest temperature ever recorded in Colorado was 114-degrees in Las Animas on July 13, 1933.
Colorado Plains Temperatures
On Colorado's eastern plains, temperatures can far exceed the 100-degree mark. The area is barren with hardly any trees or shaded areas. This is also the area where some of the most severe weather can happen in Colorado. Tornados, hail storms, and blowing wind are very common in the area.
Colorado Front Range
The Colorado front range has milder temperatures. That doesn't mean the temps won't skyrocket. Averages for the area normally in the mid to high 80s, with temps peaking in the 90s. Its proximity to the Colorado mountain ranges makes the weather a bit unpredictable with heavy rains and winds.
Colorado Western Slope
The western slope of Colorado is the beginning of the "desert" regions. Temps here can well exceed the 100-degree mark with the summer days averaging in the 90s. This happens more when in the Grand Valley region near Grand Junction, Colorado.
Colorado High Mountains
This is where you want to spend your time. The high elevations of the Colorado Rockies keep the temps in the 70s and 80s. Erratic weather can happen at any time in the high mountains so you'll want to be prepared with a jacket and long pants.
If you're looking for a place to beat the summer heat, take a look at these locations.
Cool Places to Escape Colorado's Hot Temperatures
When summer temps in Colorado become unbearable, there are locations you can go to escape the heat. Most of these locations are high in the mountains, although, that doesn't mean there's nothing to do.
We've researched these locations with an average summer temperature in the mid-80s and below. That doesn't mean the temperatures won't get hotter than this, but it's a good chance you'll feel cooler and find some chill things to do.
SCROLL ON: Ride along the Silverton Durango Railroad
KEEP SCROLLING: Visit Colorado's Gravity-Defying Hanging Flume
It's been far too long since you last visited this site. It's just an hour or so down the road.
Alphabetical Tour of Colorado's Ghost Towns
There are over 300 ghost towns peppered throughout the state of Colorado. Some of these towns are very well preserved with a few residents. Others are completely abandoned with very little left to explore. Regardless, venturing through one of these towns will give you a look into Colorado's rich mining history.