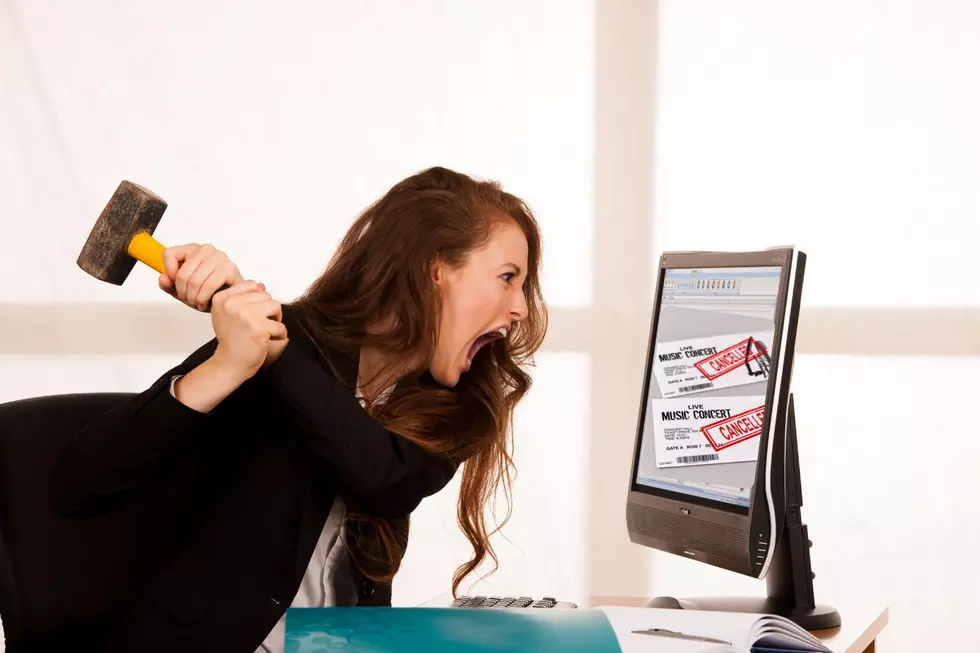 Will Buying Concert Tickets in Colorado Become Less Painful?
Canva
Long gone are the days of camping outside of a ticket box office to ensure grabbing a pair of passes to see your favorite band in the front row. Although, some may argue that the current method of purchasing tickets online can be much more aggravating.
Sure, you don't have to sit on the sidewalk, but sitting in an online waiting room only to have your tickets stolen away by a bot, discovering hidden fees after you've already paid, or frantically making sure you've clicked on all of the pictures with stairs before the timer runs out can be much more stressful.
With advancements in technology often comes the need for legislation, and one Colorado lawmaker has just introduced a bill that aims to make purchasing concert tickets much less stressful and much fairer for Coloradans.
Colorado's New Bill to Combat Ticket Bots + More
The recently introduced bill is known as SB23-060 and was introduced by Colorado State Senator Robert Rodriguez.
Essentially, the bill seeks to make purchasing concert tickets fairer for Coloradans by categorizing current practices as 'deceptive.' These include the use of bots or automation to purchase tickets, resellers selling tickets to individuals without disclosing all fees, as well as the act of simply increasing the price of tickets after the purchaser has made his or her decision to buy them.
By labeling these practices as deceptive, the bill aims to improve upon transparency when it comes to pricing by eliminating the practice of resellers selling tickets prior to actually having them in hand, as well as the use of bots to purchase tickets en masse as we've seen cause chaos recently.
If the bill passes, responsibility for enforcing these rules will be assigned to Colorado District Attorneys and the state's Attorney General's Office, and the bill already has the support of Live Nation as well as the group that operates Red Rocks Amphitheater.
Check Out Red Rocks' Secret Tunnel
Beneath Red Rocks Amphitheater is a tunnel filled with autographs of famous musicians.
11 Essential Things To Know About Concerts At Red Rocks Amphiteatre
Attending a concert at Red Rocks is an awesome experience, but the best way to guarantee a fabulous night out is to go prepared and to know what to expect when you get there. Here are some essential things to know before you go.
Colorado DJ Plays Secret Set Outside of Red Rocks on 4th of July
Colorado's MayFlwr set up his DJ equipment and performed a set in the mountains just outside of Red Rocks Amphitheater this past 4th of July weekend.