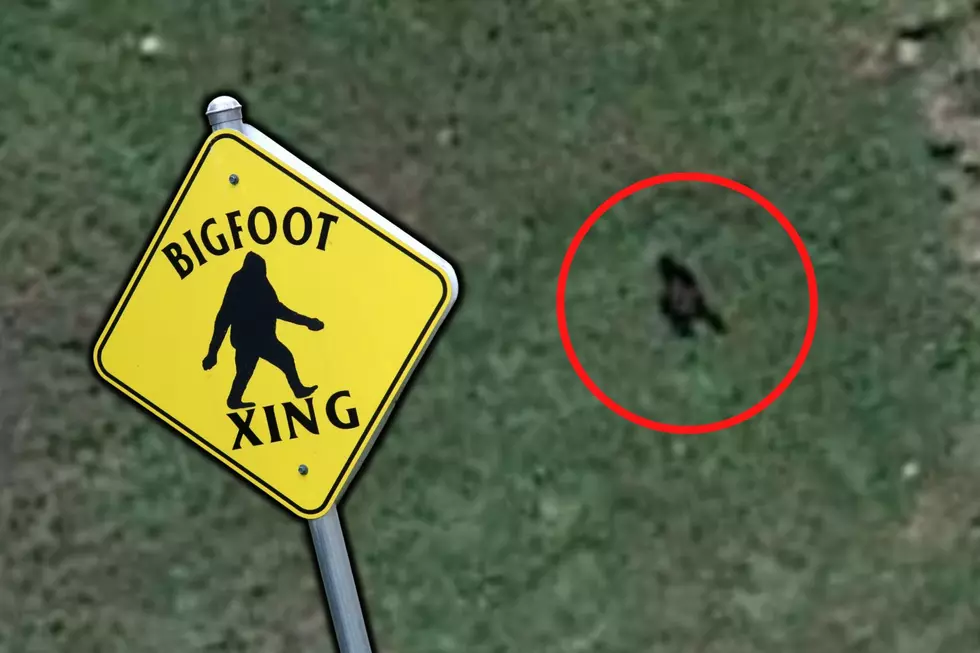 See That Spot? Some People Think It's Proof of Bigfoot in Colorado
Google Earth, Canva
The man, the myth, the legend — Bigfoot. Even if you don't believe in him, you can't escape him.
Conspiracy theorists and paranormal enthusiasts have been trying to spot the Sasquatch in Colorado for years, and they're not stopping anytime soon — especially now that there might be new proof of Bigfoot's existence in the Centennial State.
FOX31 recently discovered a Reddit post from u/33sushi, who took to the r/bigfoot thread to share something strange they found on Google Earth.
The user was looking at an area of Montrose County, Colorado, when they saw a peculiar figure they described as a hunched, seven-foot-tall bear, hiker, puddle, or...Bigfoot.
u/33sushi noted that the object disappears when viewing other years on Google Earth, meaning it could be mobile.
Former Montrose resident u/bassrunner supported the sighting, stating that the area in question always gave them a "squatchy" feeling.
However, other users were quick to debunk the photo and pointed out that it was likely only a body of water. FOX31 agreed, explaining that the figure's varying water levels could account for Google Earth's changing images over the years.
Still, you could check the area out for yourself. Just visit the coordinates 38°16'24" N. 108°08'32" W — or take a look on Google Earth here.
This isn't the only sighting of Bigfoot in Colorado. See other times residents saw the Sasquatch in the Centennial State in the gallery below.
11 Times People Have Allegedly Spotted Bigfoot in Colorado
Alleged bigfoot sightings have been happening all over the country for years.
Hunters and campers have reported seeing strange, large creatures covered in hair that walk upright like humans around
Colorado
.
10 of Colorado's Most Popular Myths and Legends
If you are on the hunt for myths and legends the good news is you will not have to go far to find them in Colorado. All four corners of the state are filled with their own local legends and eerie encounters.