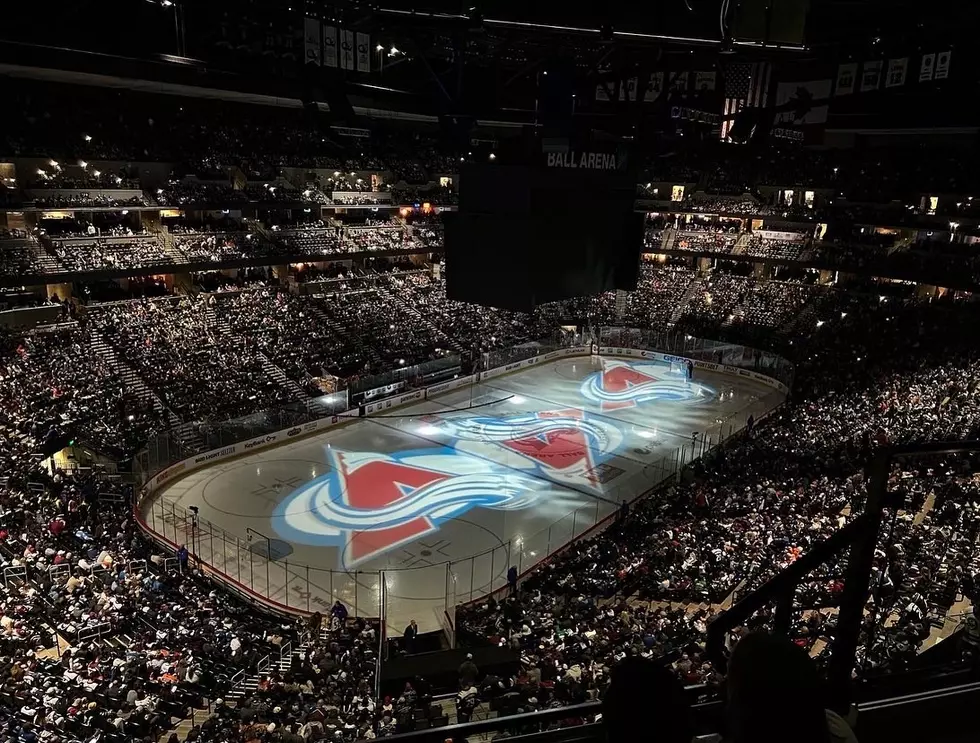 Colorado Avalanche Watch Parties Set To Hit Ball Arena
AJ Battalio/TSM
The Colorado Avalanche are in the Western Conference Finals in the Stanley Cup Playoffs for the first time since 2002 and while the team is buzzing, so is the city of Denver and all of Avalanche Country.
The Avalanche have announced that they will be hosting special watch parties at Ball Arena for Games 3 and 4 of the Conference Finals at Ball Arena on the ginormous screen inside the arena.
In addition, Avalanche Ice Patrol, Bernie, and their in-game hosts will be in attendance hyping things up even more than they already will be
Plus, like all official Avalanche watch parties, which are at various sports bars around Denver like Tom's Watch Bar you can win limited-edition swag, some cool autographed items, and a whole bunch more!
 As cool as all of this is with the away watch parties at Ball Arena is the fact that this is all for charity with proceeds benefitting Kroenke Sports Charities. 
Tickets are $10 each and will be a first come first serve sort of thing. 
The Avalanche won a thrilling goal fest in game 1 in the series against the Edmonton Oilers 8-6 and while that place was rocking for in-person hockey, I'm pretty sure it's going to be rocking as well for these watch parties as the Avs go for their third Stanley Cup in team history.
YouTube/Sportsnet
A couple of other cool notes is that three guys that skated for our Colorado Eagles earlier this year are prominent members of this squad, keep an eye out for #18 Alex Newhook and the now starting goalie (pending goalie Darcy Kuemper is still injured) #39 Pavel Francous (Frankie) along with Eagles starting goalie #60 Justus Annunen who is also on the squad in case of an emergency were all showing off their skills at the Budweiser Events Center earlier this year are now on the biggest hockey stage of them all and we couldn't be happier for them.
 RELATED: Flashback: 21 Years Ago Colorado Avalanche Win the Stanley Cup (k99.com)
UP NEXT: 10 of the Best Athletes Born in Colorado