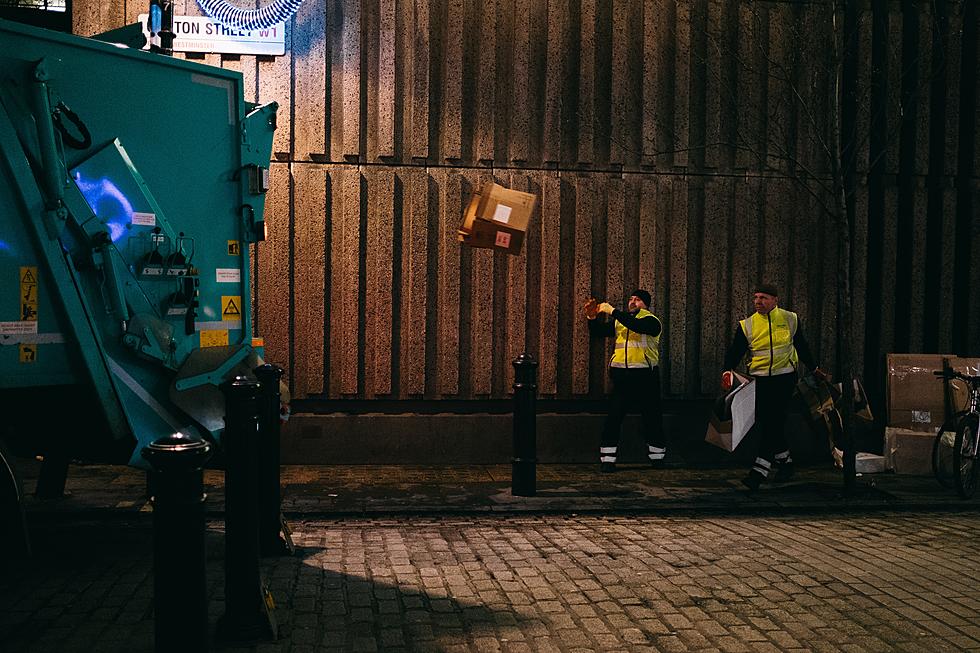 How Much Will You Now Have To Pay for Fort Collins Trash Pickup?
Unsplash, Jay Clark
The FoCo Trash Wars might finally have a clear winner. Sort of.
For years, residents in the City of Fort Collins have privately contracted their waste and recycling pickup with one of several different companies you were able to choose from. You might use Ram Waste, Waste Management, Mountain High Disposal or Republic Services, which acquired Gallegos Sanitation at the end of 2020.
On February 21st, the City Council unanimously voted to change that policy and move forward with a contracted system for pickup across Fort Collins. This means that by default, you will use the city's contracted hauler and pay their determined rates. This will go into effect in September of 2024, though the planning to move to such a process has been in the works for quite some time now.
The city released a preliminary contract with Republic Services for community input earlier this month. Republic was chosen from a few other haulers that submitted bids to the city, as their proposal fit the bill best for what the city was looking for.
So what does this mean, exactly? How much will it cost? And do you have to cancel your contract with your current service provider?
For the short term, no. Not yet. There's still some details to be ironed out and the new service won't start for a year and a half - give or take. But they have released what the rate structure could look like under the terms of the new contract.
The city has published a chart outlying the averages of what residents pay now privately and what they will pay to have the same level of service under the terms of the new agreement when it goes into effect. You can check out the entire chart and some FAQ's here.
For example, right now for a small trash cart, with recycling and yard trimmings pickup, residents now pay on average about $35 a month. Under the new Republic deal, they would likely only pay about $19, a pretty decent savings over the course of a year.
There are exceptions to who this new collection agreement will apply to, with some Homeowners Associations, commercial and multi-family units having different plans. Single family home residents can also "opt out" of this deal by paying a small monthly fee to the city as well.
You can find answers to all your questions on the City of Fort Collins website.
21 Colorado Photos to Use as Wallpaper on Your Device
The Top 11 Easiest and Prettiest Hikes Around Fort Collins
There are many great trails in the Fort Collins area that range from easy to hard in difficulty. Let's take an alphabetical look at the top 11 easiest and prettiest hikes to take in and near Fort Collins, Colorado.