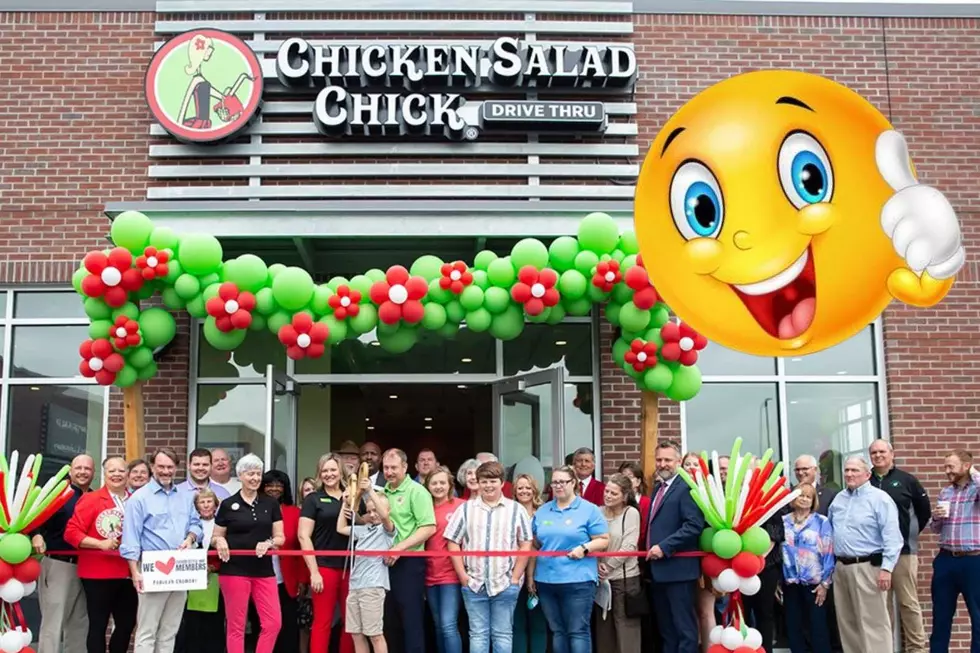 Delicious 'Chicken Salad Chick' Finally Coming to Colorado – But Where?
Facebook/Chicken Salad Chick (Greeley)
They have 200 locations in 17 states east of Colorado and are finally moving out west. Started 15 years ago by a stay-at-home mom, this place sounds and looks very tasty.
It's the American dream: Coming up with your own idea for a business and it taking off like gangbusters. Chicken Salad Chick is one of those stories, and now Colorado will be seeing them popping up; first up: Northern Colorado.
When is the last time you had a delicious portion of chicken salad? Maybe you make your own and are looking for ideas. Chicken Salad Chick is going to be the place for you to sink your teeth into some great flavors. It's not just your "typical" chicken salad; they have a dozen recipes. Plus, pimento and cheese recipes. I've never even heard of such a thing.
Chicken Salad Chick is going to be a fun place to eat, when it comes to fast-casual locations in Colorado. It's not greasy burgers, it's not chicken tenders. Here comes something different for the Centennial State: Chicken salads and sandwiches. Which also reminds me that I've never had a pimento and cheese, yet.
It was recently announced that Chicken Salad Chick will be bringing in nine new franchise locations to Colorado, but they will all be in the Denver and Colorado Springs area. The thing is, that before any of those locations even break ground, the first one to be in Colorado will be open, and it will be located in Greeley.
The Greeley location (soon to open) is located in Greeley's Centerplace, near 35th Avenue and Highway 34.
10 Greeley Restaurants Highly Rated On TripAdvisor
Hungry in Greeley and can't decide where to eat?
Allow us to assist - Check out the top 10 highest-rated restaurants in Greeley, courtesy of
TripAdvisor.
The Top Seafood Restaurants in Fort Collins, Loveland, and Greeley
When you're in the mood for seafood, these are the best places to go in Northern Colorado, according to TripAdvisor.
These 11 Colorado Restaurants Featured on National Food TV Shows Have Sadly Closed
These Colorado restaurants once rose to fame as part of national broadcasts on the Food Network. Sadly, they are no longer in business. Scroll through the photos below to see these long-lost favorite places in the Centennial State.