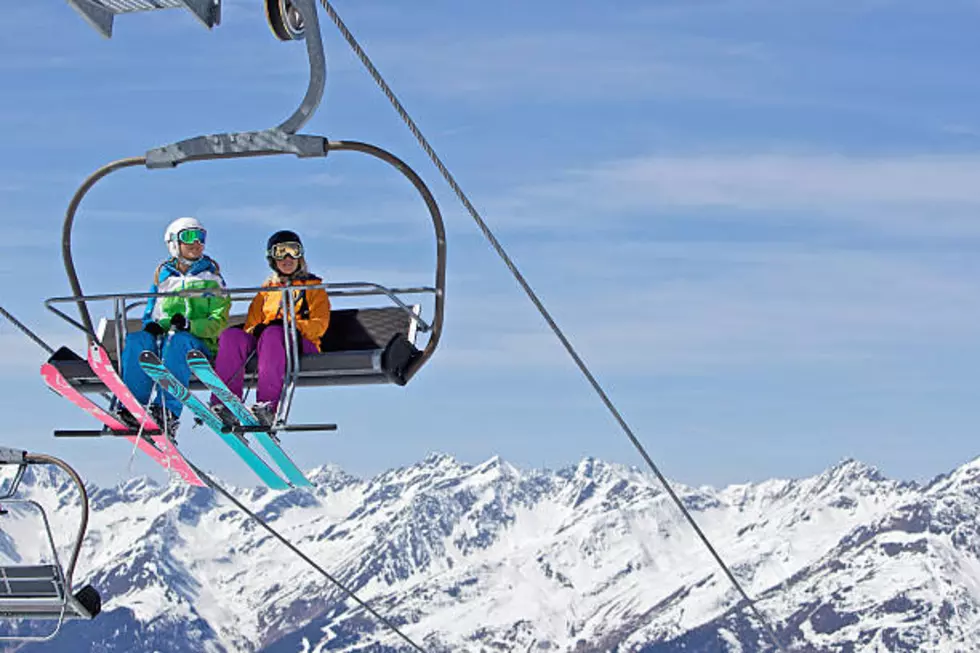 Buy Your Season Pass At This Colorado Ski Resort For Under $400
Getty Images
In Colorado, skiing is a religion for both natives and visitors alike.
Whether you actually ski or not, you more than likely know that the sport is not a cheap one to partake in - whether you do so religiously or even once in a blue moon.
However, one Colorado ski resort is changing the game for people looking to shred some gnar without breaking the bank.
Cooper Ski Resort in Leadville, CO is proving to be different from other ski resorts/areas in the state by offering up hard-to-refuse deals on their season passes for the upcoming ski season.
Ski Cooper 2022-2023 Season Pass Prices
As per the ski area's official website, Ski Cooper's 2022-2023 season pass prices - for the month of July - are as follows:
Ages 15-74 Pass (w/ benefits): $329 
Ages 6-14 Pass (w/ benefits): $149 
Ages 5-Under Pass (no benefits): $10 
Ages 75+ Pass (w/ benefits): $199
Ages 75+ Pass (no benefits): $10 
Aside from unlimited skiing on Cooper grounds, the ski resort's unlimited pass will also give pass holders three days of free access across 60 additional ski resorts - including Monarch, Loveland, Sunlight, and Powderhorn right here in Colorado, as well as several in surrounding states like Wyoming and beyond.
While these deals are great, they won't last long; Cooper Season Pass prices are set to increase on August 1 (although, still a steal at their heightened price compared to other ski resorts).
"Our core mission is to keep skiing as affordable as possible and we take tremendous pride in our ability to do that through our pass," said Ski Cooper CEO Dan Torsell, according to a recent post via OutThere Colorado. 
"The family atmosphere and excellent quality of service we've been able to maintain is a credit to our team and only adds to the value we provide our pass holders. That we're also able to provide access to a host of like-minded resorts across the US is just icing on the cake."
For more information about Cooper ski resort and season passes for the upcoming ski season, visit skicooper.com
Colorado's Top 10 Ranked Ski Resorts
Places to Cross-Country Ski Near Fort Collins