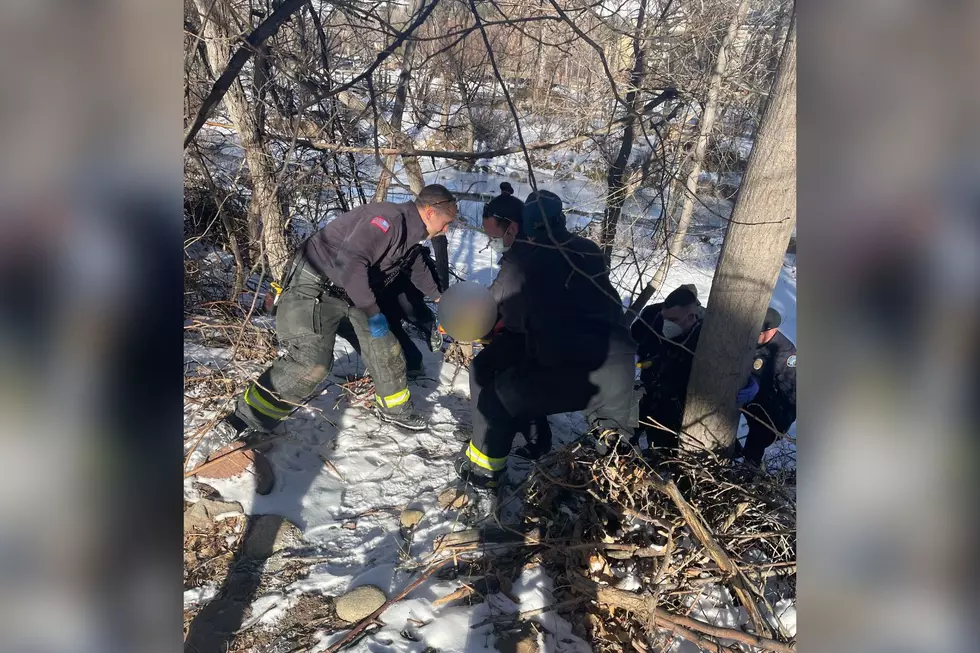 Boulder Police Use Narcan to Save Man From Fentanyl Overdose
Boulder Police Dept. // Twitter
A Colorado man is alive today, thanks to the efforts of the Boulder Police Department (BPD).
According to a series of tweets from BPD, the incident occurred on Wednesday (Feb. 1) morning near the 9th St. Bridge. A woman had called the police department to report that a man living in a tent was in "dire condition and not breathing."
The woman could not describe the man's exact location, but officers found him in a secluded area near a creek after conducting an extensive search.
Upon arrival, police determined that the man was not breathing and was unconscious. BPD Officer Plyter then pulled the man out of his tent and administered NARCAN®, a medication designed to reduce the effects of an opioid overdose.
After a few moments, the man came to and began coughing. He disclosed to officers that he had taken fentanyl, a synthetic opioid that the DEA says is more powerful than morphine, for the first time.
BPD called Boulder Fire-Rescue and American Medical Response (AMR) to take over the scene. The agencies transported the man to a nearby hospital.
"We've had regularly [sic] contacts with the man before today and we hope he makes a full recovery and continues to get the assistance he needs," said BPD in the tweets. "We're glad we could be there to help."
The CDC reports that synthetic opioid overdoes in Colorado increased by nearly 135% from 2019 to 2020. In October 2022, the Weld County Drug Task Force (WCDTF) recovered around 65,000 suspected fentanyl pills from a local drug trafficking organization.
Top 15 Colorado Counties Facing Unemployment and Heavy Drinking
These are the top 15 counties with excessive drinkers and a large number of individuals who are unemployed.
Report Names the 10 Most Dangerous Colorado Cities
When it comes to the most unsafe cities in Colorado, here's how the rankings panned out. The violent crime and property crime rates were calculated per 1,000 residents.
According to Safewise, the crimes that Coloradans are most concerned with, are violent crimes, property crimes, package thefts, and gun violence. See the full list of Safewise's most dangerous and safest Colorado cities
here
.