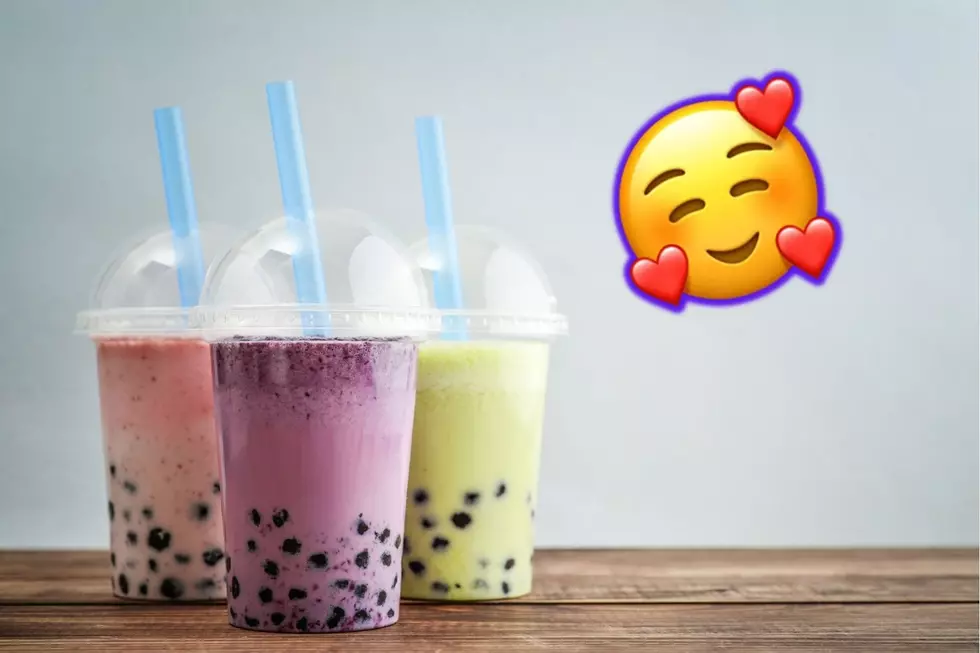 Bonkers for Boba: Where to Find the Best Bubble Tea in Northern Colorado
Canva
There's nothing more refreshing than a cold drink in the summertime, but if you're tired of the usual lemonade and iced coffee options, you should consider trying a new beverage: bubble tea.
According to Thrillist, "bubble tea" is a slang term for Taiwanese tea drinks filled with boba, which are tapioca pearls made of cassava starch (you can also shoot boba at things through your straw...it's fun, but we don't recommend it).
Bubble tea comes in a variety of flavors like strawberry, vanilla, lavender, and more — and you can find it in Northern Colorado.
We turned to Google Reviews to find the best of the best boba (excluding restaurants...just tea shops here). Read on to see where you can get bubble tea along the Front Range:
---
DingTea | 1110 W Elizabeth Street in Fort Collins
DingTea has a rating of 4.5 on Google Reviews. Yoselin L. said it's "the best place to get boba tea in Fort Collins."
Kung Fu Tea | 2608 S Timberline Road in Fort Collins
Kung Fu Tea has a rating of 4.7 on Google Reviews. Jacky W. said they have "the best flavors from the different types of teas for staple Taiwanese bubble tea."
Ku Cha House of Tea | 128 S College Avenue in Fort Collins
Ku Cha House of Tea has a rating of 4.4 on Google Reviews. Robert H. said the boba tea he tried was "10 out of 10."
Bougie Boba Tea Bar | 3820 W 10th Street in Greeley
Bougie Boba Tea Bar has a rating of 4.6 on Google Reviews. Cassidy J. said the "boba is sooo good and the perfect texture."
Wonder Tea | 1801 S College Avenue in Fort Collins
Wonder Tea has a rating of 4.3 on Google Reviews. Joshua G. said it "passes the vibe check."
Boba Cafe | 1421 E Eisenhower Boulevard in Loveland
Boba Cafe has a rating of 4.8 on Google Reviews. Pat C. said that their "boba is the best in town."
---
Looking for more Northern Colorado food to try? Check out 25 Front Range restaurants for your next night out in the gallery below.
25 Northern Colorado Restaurants You Need to Try on Your Next Night Out
Wondering where to eat? Wonder no more. These 25 Northern Colorado restaurants are perfect options for your next night out — whether you're in Fort Collins, Loveland, Greeley, or somewhere in between.
CSU Students Crush on These Craveable Fort Collins Restaurants
If a restaurant is full of college students, it's going to be good. So, why not turn to Colorado State University students the next time you need to grab a bite to eat? See the craveable Fort Collins restaurants CSU students are crushin' on in the gallery below.