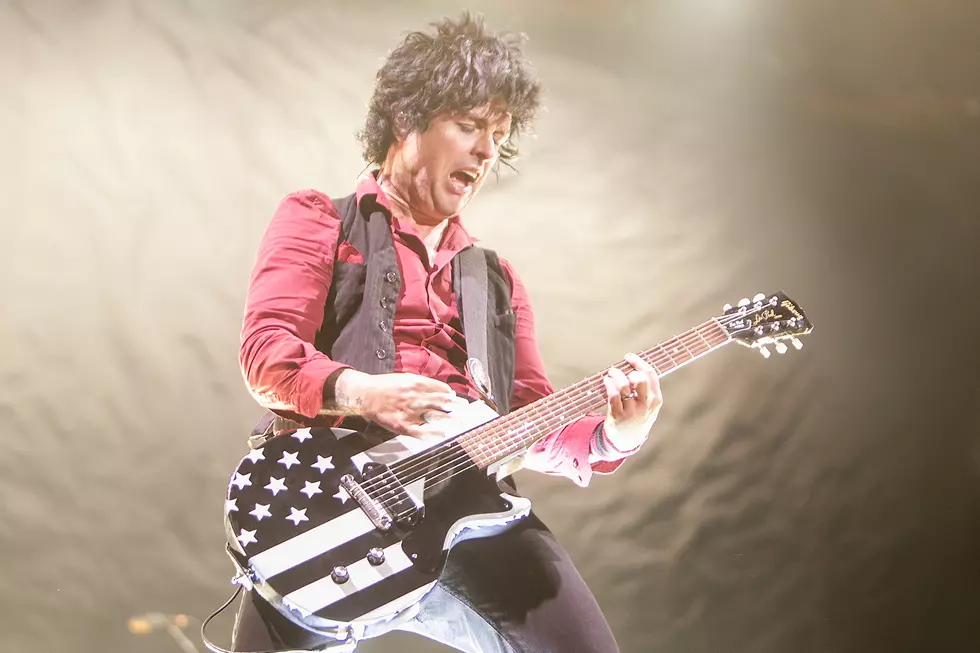 Billie Joe Armstrong Ponders Gender-Switched 'American Idiot'
Raymond Ahner, Loudwire
Green Day's punk rock opera American Idiot was a revolutionary release. On paper, the concept seemed to contradict the foundation of punk's ideals, but it proved to be so successful that it was transformed into a musical in 2010. Now, Billie Joe Armstrong has begun thinking about another revolutionary move: switching the gender roles of the entire cast.
Armstrong hasn't laid out any master plans for this idea. Instead, he proposed the idea in an Instagram post which celebrated a recent performance of the American Idiot musical.
"So stoked for @cadebecker1 and the cast of American Idiot performing at Chapman college!! Congrats to all of you.. (on a side note I was wondering what it would be like if someone did a production where the men and women switched roles. Johnny be played by a woman? Whatsername be Whatshisface? I like it)," he wrote in the post seen below.
While the musical has been in full swing for nearly a decade, there's still more options on the table. Green Day have repeatedly expressed their intentions for a film adaption of their 2004 album. As of 2016, HBO had given the project a green light and Armstrong mentioned the script was undergoing a series of rewrites.
Could another re-write, one that reverses the gender roles of the story's characters, come to fruition? We'll have to wait and see.
Where Does Green Day's American Idiot Rank Among the Top 100 Hard Rock + Metal Albums of the 21st Century?