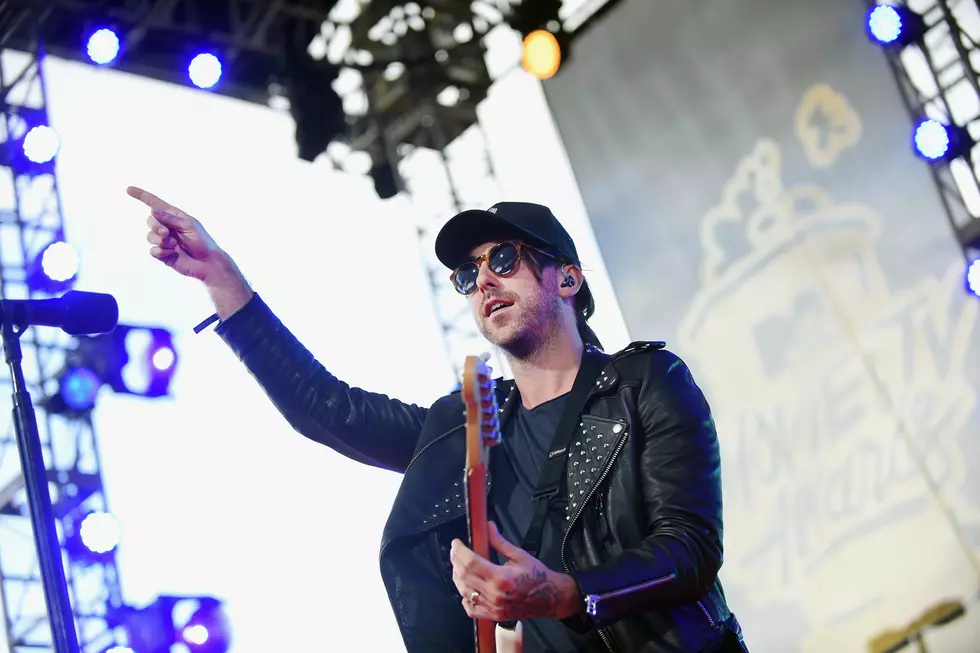 All Time Low Eye Summer Start for Next Album
Emma McIntyre, Getty Images
Speaking with Kerrang!, the singer stated, "We are kicking music around, we are sending ideas back and forth, we are starting to get into the nitty gritty of it."
He went on to add, "I think in the summer when blink gets busy and we put the pin in Simple Creatures for the minute, there's going to be a nice window of time for all four of us get together, get in a room and start looking at the demos I've written, and breaking those down." For those doing the math, Blink-182 kick off their summer touring on June 27, which should begin the open window for All Time Low if not sooner.
Gaskarth says, "[I can't wait to] just start writing as the four of us again, and figuring out what the next version of All Time Low is going to sound like, which is super-exciting right now. Coming off the tail-end of Last Young Renegades, which was a little pocket universe of a record for us, I think it will be really cool to break out of that and kinda get back into what makes All Time Low, All Time Low, and figuring out what that is in 2019/2020."
As for Simple Creatures, the singer admits, "It's been really fun getting to do something different. Me and Mark [Hoppus] were working on Simple Creatures early last year, and it's something we kept under wraps for a long time, and to have that out and experimenting with that playground is really fun now." Gaskarth says all of the All Time Low guys have had a chance to venture out musically since the last record, so it'll be refreshing to get back together to work on new music.
The Best Emo Song for Every Year Since 1998