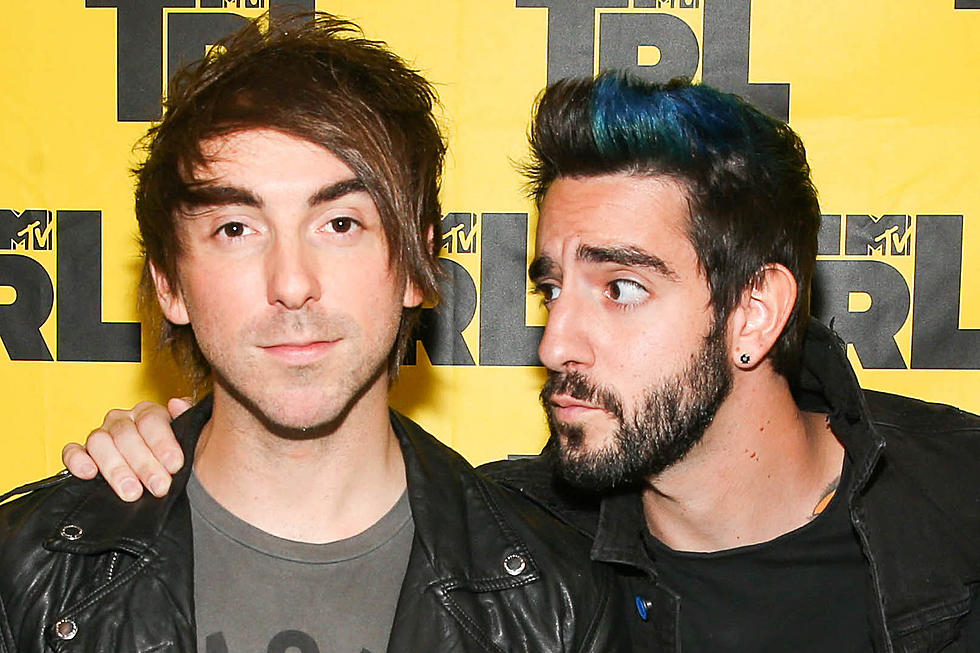 All Time Low's Jack Barakat Says He'll Make Alex Gaskarth Come Back to the Band
Bennett Raglin, Getty Images
Barakat made the amusing statement as he and Gaskarth crashed the KROQ Coachella House at the 2019 Coachella Valley Music and Arts Festival, which took place in Indio, California this weekend. There for a guest appearance during DJ Kayzo's April 12 set, the All Time Low vocalist first divulged the group's current status. Watch below.
"We're taking a little break," Gaskarth explained when pressed about the band's present state of affairs and the possibility of future All Time Low activity. "I think hopefully by next year we're gonna be ready to go again."
Barakat playfully concurred after hinting at the likelihood of his own additional outlet. "Alex is doing Simple Creatures; I'm working on a little something something," the guitarist said. "But the thing is, no matter what, All Time Low loves touring. So no matter what happens, even if Alex wants to do his thing, I'm gonna make him come back."
He continued in jest, "The thing is, I was like, 'Alex, I'm gonna take the year off. You go do Simple Creatures. I wanna have a break.' And he's like, 'Let's get back in the fall.' And I'm like, 'Dude, no. I want to sleep.'"
Gaskarth's Simple Creatures launched in January with debut single "Drug." All Time Low's latest long player, Last Young Renegade, was released in 2017. It was followed by one-off singles "Everything is Fine" and "Birthday."
The Best Emo Song of Every Year Since 1998