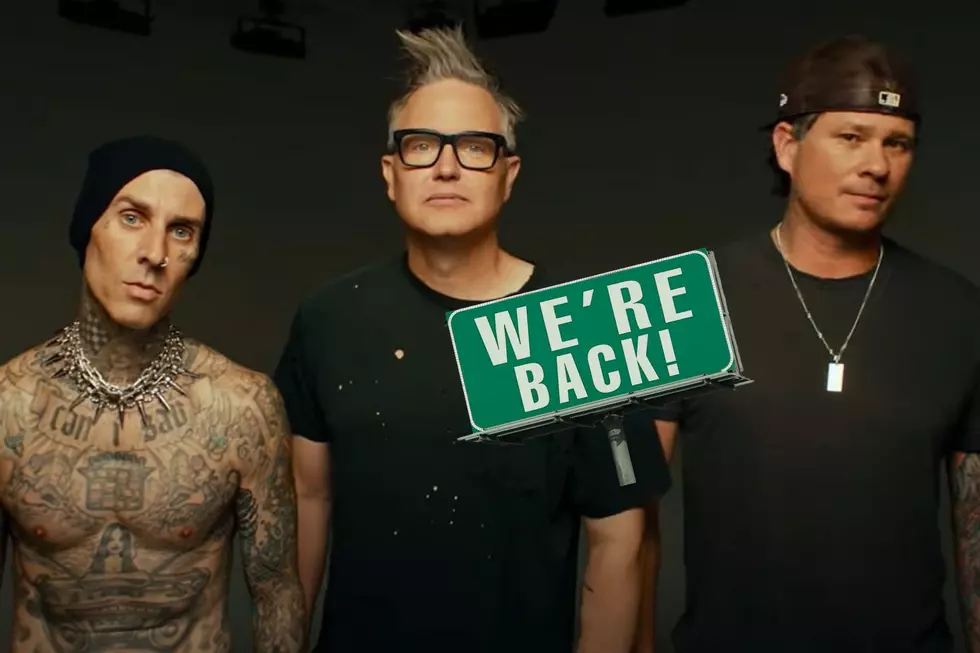 All The Small Things… Blink 182 Reunites And Are Coming To Colorado
YouTube Screenshot / Canva
One of the most iconic rock bands of all time is reuniting with all of its original members, and they're coming to Colorado next summer. Here are all the details.
Tom DeLonge Is Back With Blink 182 And They're Coming To Colorado
It's been close to a decade since Blink 182 performed with all three of the original members of the band. In 2015, it was announced that Blink co-founder, Tom DeLonge would be taking some time away from the band indefinitely to work on some "non-musical" projects.  While Mark Hoppus and Travis Barker continued to tour and perform, alongside Matt Skiba, it just wasn't the same. Huge news just broke though and it was the news that hardcore Blink 182 fans have been waiting for since 2015...
Blink 182 Is Coming... To Colorado
This announcement video is absolutely hilarious... And if it's any indication of how much fun this iconic trio is planning on bringing to the stage, then this tour will be sold out fast!
When is Blink 182 Coming to Colorado?
Blink 182 will kick off their world tour in March of 2023 and will be rolling through the Mile High City on Monday, July 3rd at the Ball arena in Denver. Tickets for Blinks' Denver stop are going on sale on Monday, October 17th at 10 am at Blink182.com. If you follow the Colorado Avalanche at all, which you should because they're the Stanley Cup Champions, you know we have a pretty special connection to Blink 182 and their smash hit from the 90s, "All the Small Things"
Is that the reason we won the cup? Maybe not... But hearing Blink 182, sing this song live with Tom DeLonge back, in the arena of the Stanley Cup Champions, is going to be epic. Opening for BLink on the North American portion of the tour is the new band "Turnstile."
Welcome back, Tom! Can't wait to see the gang live in Colorado.
Did You Know Colorado Has A Movie Car Museum? It's Pretty Rad
This hidden Colorado gem is one you've got to see. Rodz & Bodz Movie Car Museum is a real treat!
Colorado's Newest Action Park Is Now Open And It's Awesome
We got to visit Colorado's newest action park and it was so much fun. These slides get some serious air!