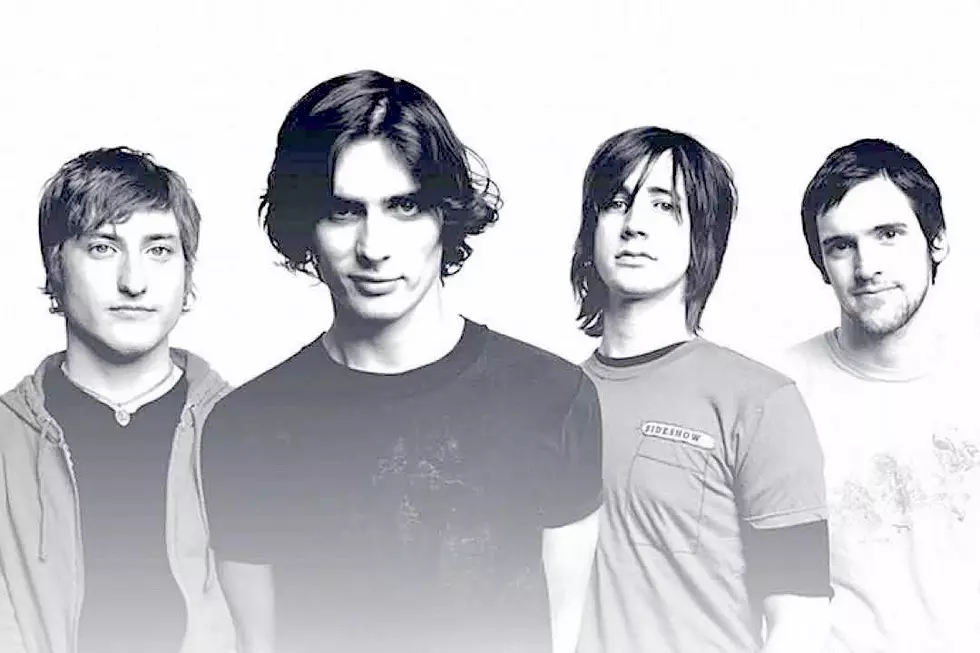 The All-American Rejects Drop 'Move Along' 15-Year Anniversary Release
UMG
The All-American Rejects are celebrating the 15th anniversary of their hit second album, 2005's Move Along, with an EP release highlighting some live and acoustic versions of the effort's classic tunes.
The sonic trip down memory lane is titled Move Along 15: Live and Acoustic, and it emerged on streaming services last week (Oct. 15).
For those who belted the lyrics to catchy All-American Rejects rockers such as "Dirty Little Secret" back in the day, the five-track helping of pop-punk memories might be the perfect dose of guitar-fueled nostalgia.
The anniversary edition EP contains live recordings of that song, of course, plus album cuts such as "Night Drive," "It Ends Tonight," "Top of the World' and Move Along's title track.
Still, it's hard to believe it's been 15 years since the All-American Rejects dropped Move Along. After the band's 2002 self-titled debut (which contained the smash "Swing, Swing"), the group had nowhere to go but up. Sidestepping a sophomore slump, the Tyson Ritter-led act issued Move Along.
Now, it might as well be considered a pop-punk benchmark, especially in terms of the record's success. The album was eventually certified double platinum by the RIAA for moving over 2 million units.
Do you remember rocking out to these songs?
Listen to the All-American Rejects' Move Along 15 below:
The All-American Rejects, "Night Drive" (Acoustic Version)
See the All-American Rejects in 13 Emo Albums With No Bad Songs
Emo Albums With No Bad Songs