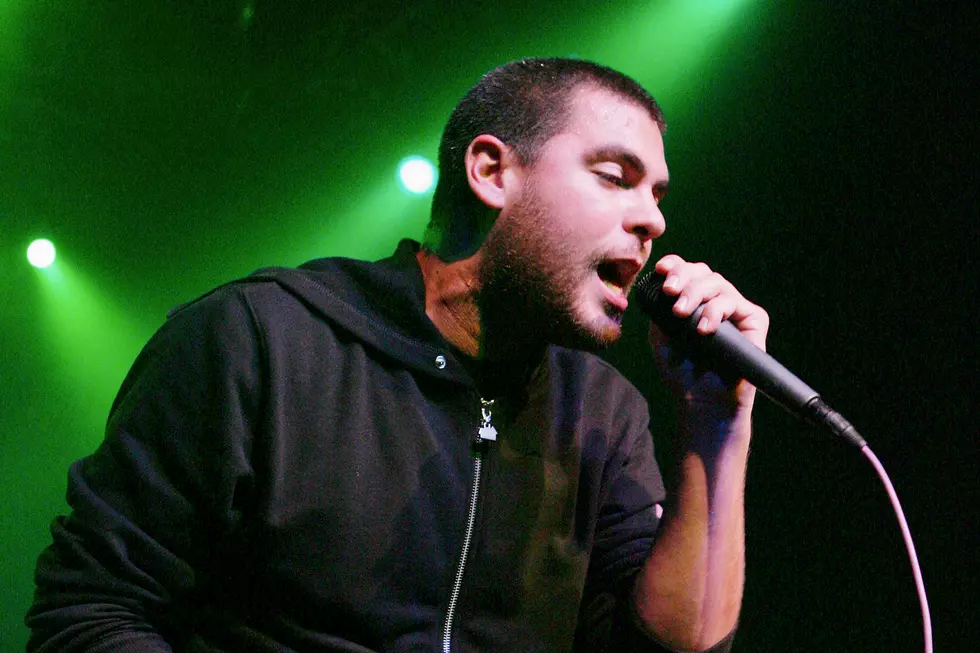 Alien Ant Farm Singer Charged With Battery After Pulling Fan's Hand to His Genitals
Ethan Miller, Getty Images
Alien Ant Farm singer Dryden Mitchell has been charged with battery following a recent concert incident in which the musician appears to have grabbed a male fan's hand from the audience and pulled it toward his genital area during a live show.
The incident occurred during the band's Oct. 29 show in Fort Lauderdale, Florida, and video has been shared with the Daily Mail as can be viewed below. The incident occurred as the band was performing their hit cover of Michael Jackson's "Smooth Criminal." Mitchell appears to initially shake the hand of the fan, before pulling it upward toward his genital area with the fan then yanking his hand away.
"Smooth Criminal" is the band's biggest hit, topping the Alternative Airplay Chart in 2001 off the band's debut album ANThology. The band's video for the song paid homage to the Michael Jackson original including some of Jackson's crotch-grab dance moves from his initial video.
The unnamed 45-year-old Miami man went to the Fort Lauderdale Police Department on Nov. 15 to levy his claim against the singer over the incident. Speaking with The Daily Mail, the man said he had no idea what prompted Mitchell to take such action and held back further comment on the incident on the advice of his civil lawyers.
In the filed report obtained by the Daily Mail, it's stated that the fan reached out his hand initially hoping to get Mitchell's attention for a picture. The fan told police he decided to file a report at a later date because the incident was not sitting well with him. "[He] did not feel this was proper behavior to do in front of all concert goers," the report states, while noting that there were kids in the crowd as well.
The Broward State Attorney's Office filed a first-degree misdemeanor charge against the Alien Ant Farm vocalist on Dec. 30. Mitchell has yet to be booked for the battery charge.
Alien Ant Farm Singer Alleged to Have Pulled Audience Member's Hand to His Genitals (Video per The Daily Mail)
The 40 Best Cover Songs by 40 Rock Bands