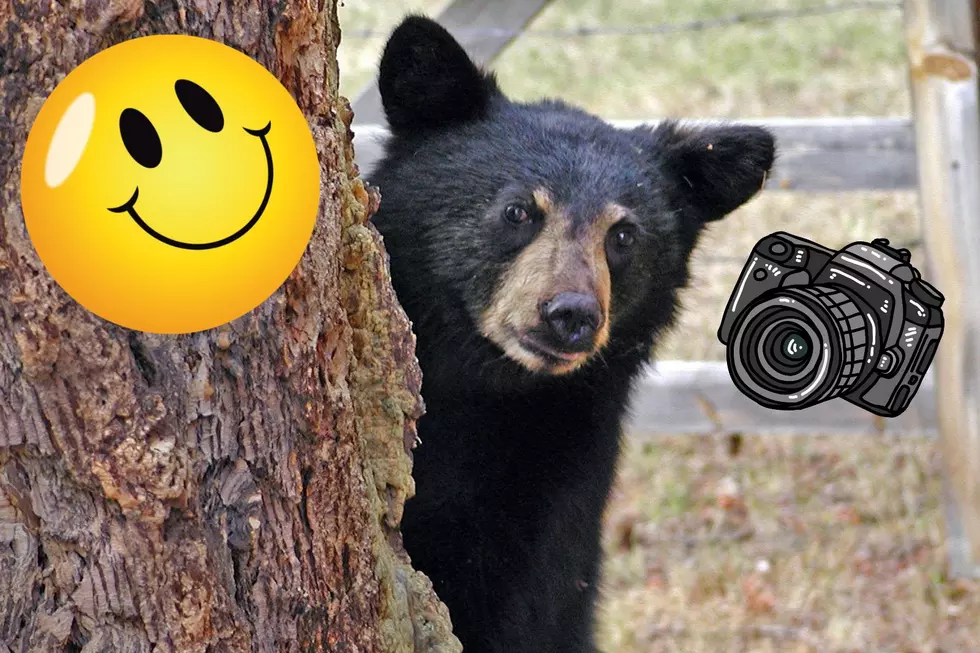 Adorable Colorado Bear Smiles And Waves at Wildlife Camera
Canva
In case you're in the need of a smile, you'll love this adorable Colorado bear striking a pose for this wildlife camera in Boulder.
Colorado Bear Smiles For Wildlife Camera
Some people despise taking pictures regardless of what the picture is for. How many Facebook friends do you have right now with profile pictures that aren't of them because they don't like the pictures they take? More than you might think, go look. Most animals don't like to get pictures taken either. Or maybe they do, but they don't stay still long enough to take them, so they're all just a blur. One local bear in Colorado though was getting ready for Madonna's Colorado concert later this year and was striking a serious pose... You've got to see this cuteness.
The City of Boulder's Open Space and Mountain Parks has multiple wildlife cameras to help monitor different habitats around over 45,000 acres of parks and open space in the area. Just recently, one of these cameras had a special visitor who just had to say hello. Have you seen this adorable bear's different poses yet? Get ready for cuteness overload.
Pictures Of Colorado Bear Smiling At Wildlife Camera
Some of the comments on the Open Space and Mountain Parks IG post are awesome..
 - Finally! An "influencer" who doesn't use vanity filters

- I mean it takes a LOT of shots to get the angles and the look just right!

- Bear selfies for the win, they got every angle 😆

- That fourth one is his Tinder profile pic
It doesn't appear that this incredibly curious Colorado bear has a name, but I think we can all agree that this superstar needs its own IG as soon as possible so we can see the other 300+ bear selfies. Truly the content we're needed more of in this day and age. Cheese!
10 Photos of Bears I Saw In the Wild
I was privileged to take a trip to Grand Teton National Park and Yellowstone National Park with guys that have been there before to look for bears. That experience paid huge dividends. I am nowhere close to being a professional photographer, but getting these bear shots was a huge thrill.
6 Vintage Colorado Menus Show How Cheap Going Out Used to Be
Take a trip down memory lane when a date night didn't mean spending nearly $100 on a meal for two.